Casting yard gantry crane is widely used in casting yard of railway and bridge construction. This gantry crane performances mainly during concrete girders' fabrication and transportation. Considering casting yard is usually in open site and has a large area, crane dimension and power supply should be taken into consideration. In following cases, we will explain in details in order to give you a general pics.
One client from Middle East asks for double girder gantry crane for concrete girders handling in casting yard. Max.self-weight of the girder is 120 ton and length is 24 m. considering safety is the first priority, our technician suggest using 2 sets of 70 ton gantry cranes synchronized running. In this way, the two cranes can work together to move the concrete girders and also runs independently if needed.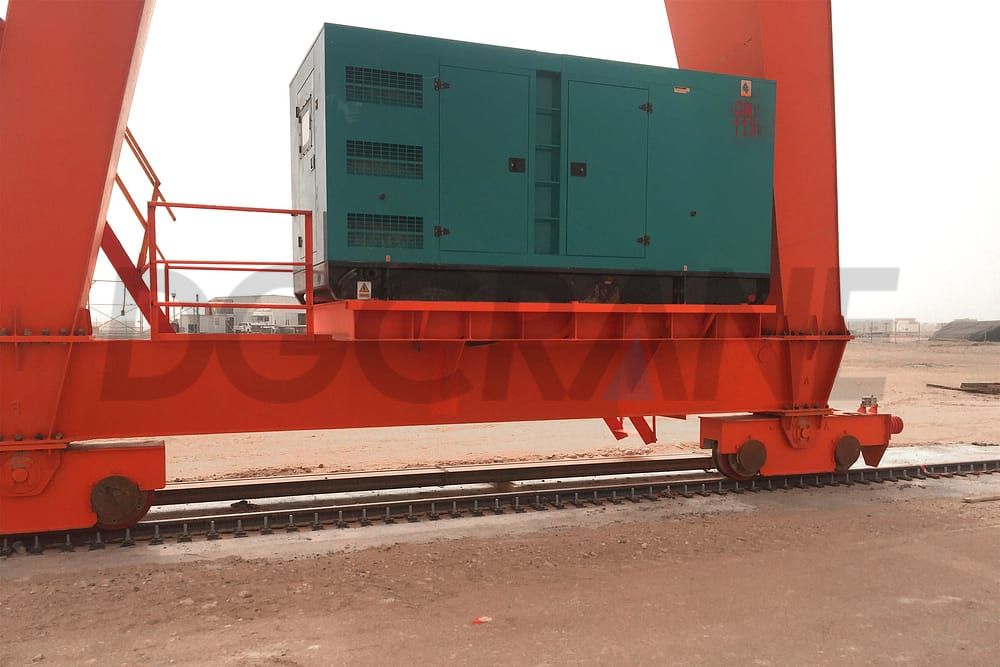 Besides, we also add fuel generator to the cranes because the casting yard is usually in country side and there is no electric facility available.
Another client asks for 2 sets of 30+30 ton gantry cranes for his casting yard. They requires the two cranes can be synchronized running, and what's more, they also requires four trolleys synchronized running.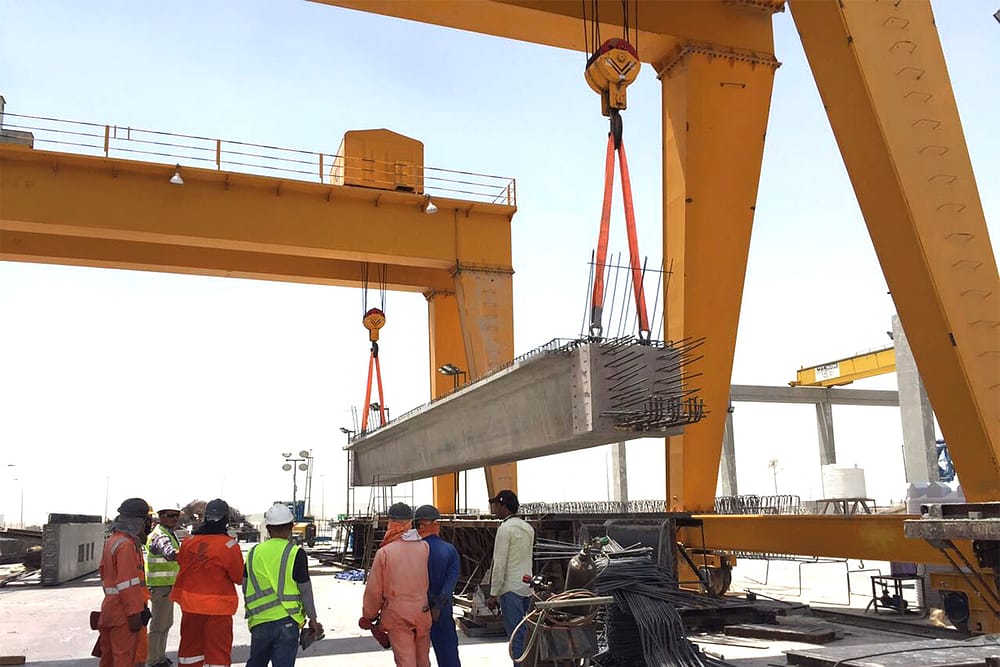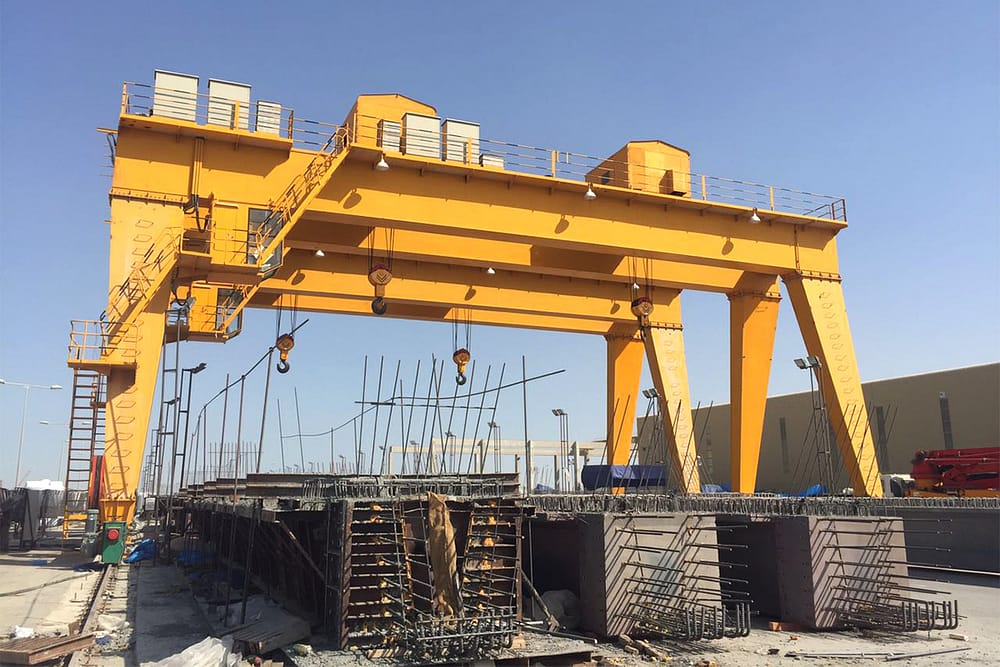 During the details discussion on the crane solution, our engineers also offer detailed design of rail foundation so the client can easily proceed the rail foundation. And as for the power supply, our engineers suggest cable reel to save the cost.
We also supply technical support during crane assembling and commissioning, our technicians will go to the site from the very beginning to the commissioning successfully finished.