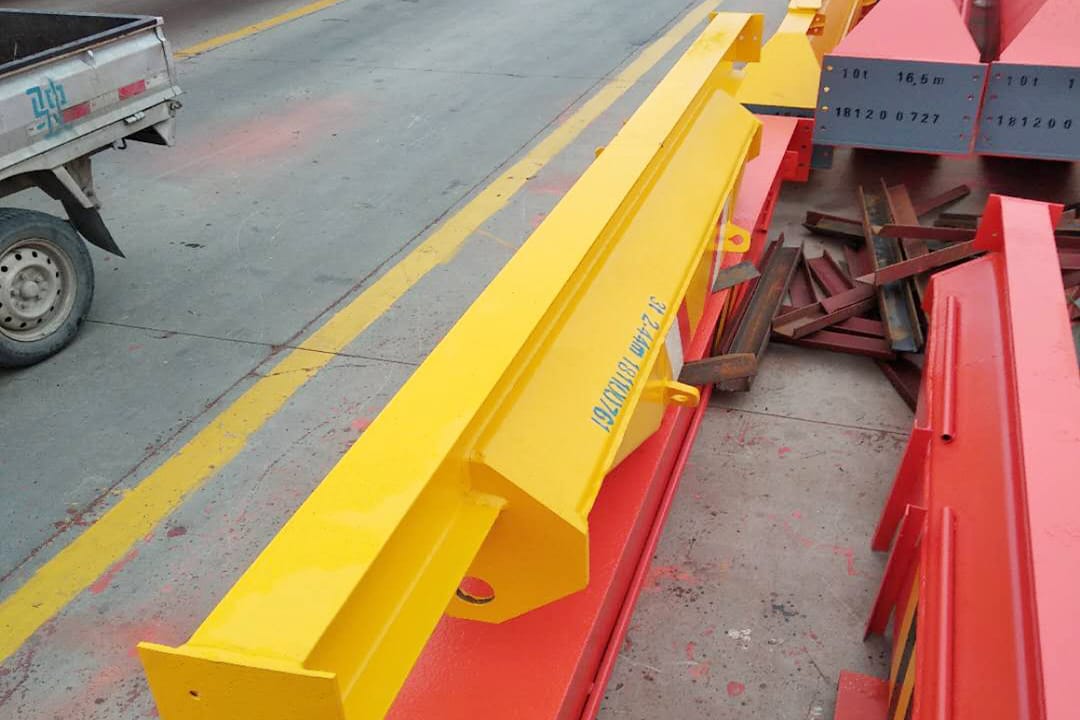 The electric suspension crane bridge frame is mainly composed of main beam and end beam device. The main beam is the main load-bearing component of the hoist crane, and its lower flange is the electric hoist running track.
Electric suspension cranes are generally designed with 500mm, 750mm, 1000mm cantilevers according to different spans. When the electric hoist is fully loaded to the cantilever end, negative wheel pressure is not allowed on the opposite side.
The end beam device is located directly above the span of the two ends of the main beam, and is connected to the main beam through a single-hole hinged connecting plate. Rubber buffers are installed at both ends of the beam to avoid structural damage due to collision.
The balance shaft connection structure is adopted between the main beam and the end beam, which is simple in structure, convenient to install, and convenient for transportation and storage.