Wall mounted jib cranes for sale has no requirement for the floor space or special foundations. The column that support the horizontal beam is instead by the wall that provided by the factory or plant itself. Apparently, it offers an economical alternative to free standing jib crane. It is capable of 200 degree rotation with the capacities up to 5 tons and arm length up to 7 m. Our wall mounted jib cranes can be installed very close to the underside of the lowest obstruction and squeeze into the tightest plant, warehouse or other industrial space. So, the scope of available installation space is bigger. It can also offer maximum lift height for the hoist and greatest amount of clearance.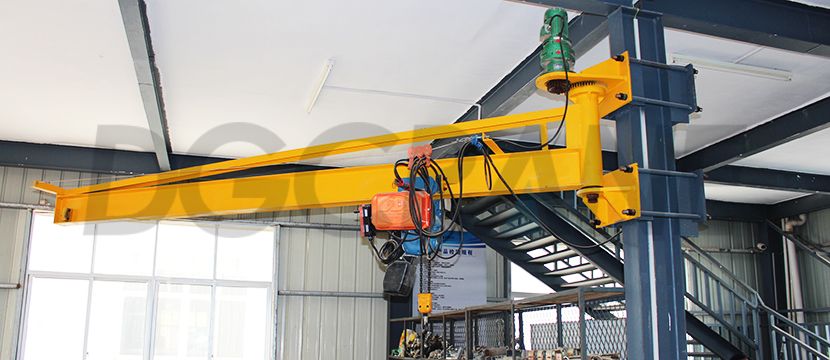 Wall Articulating Jib Crane
There is another kind of jib crane that has the similar form to wall mounted jib crane: wall articulating jib crane. It has the advance based on their unique structure. In some special cases, you may need to move materials around the corner where the wall mounted jib cranes can not achieve the task.The wall articulating jib crane is an ideal solutions to deal this question. With this versatile crane, the operator can rotate the jib crane in close to the pivot point. It also allows movement around other obstructions. By increasing productivity and safety as well as reducing damages, the investment for articulating will soon get return.