Compared with the single girder crane, double girder gantry crane is more powerful and the gantry crane design is more complex. We attach great importance to product's reputation. So, we never try to attract customers by a low gantry crane price with the inferior quality. Quality and safety come to the first!
It is mainly used to lifting heavy loads, with high working strength, in sever working condition, or with other special working demands.
The maximum lifting capacity is almost unlimited. The biggest double girder crane we have made is 320 tons. The span and lifting height and all other main parameters is also complex. For more technical details, please Download Our Technical Parameter File.
Generally speaking, there are two typical kinds: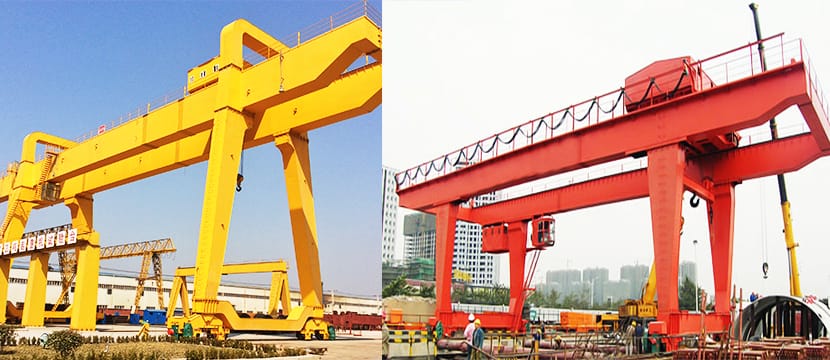 Just as shown above, the most different between them is the shape of the supporting legs. Apparently, there is bigger space under the leg in U shaped double girder gantry crane than A shaped, especially in width. Thus bigger products can move though the leg. In addition, in U shaped double girder crane design, there is no supporting saddle. When the lifting height is decided, the U shaped double girder crane has a small total height, and that is wonderful.