2013.07.14, Bangladesh Single Girder Overhead Crane, together with power supply and rails, was delivered by 40 Feet Open Top Container to Bangladesh.
We get contacting with Mr.Rasul in May 2012. He sent us the first inquiry for 5 tons single girder overhead crane, but the project is delayed because they had plans on reconstructing their plant for factory extension.
In April 2013, Mr.Rasul came to China visiting some machinery factories including us. After checking the plant details and Mr.Rasul's requirement, we found that the bearing bracket height is not high enough to reach the expected lifting height, but the clearance is much higher than required. To meet Mr.Rasul's requirement, our engineers suggest LDP model low clearance overhead crane, which can make full use of the clearance and maximum the lifting height.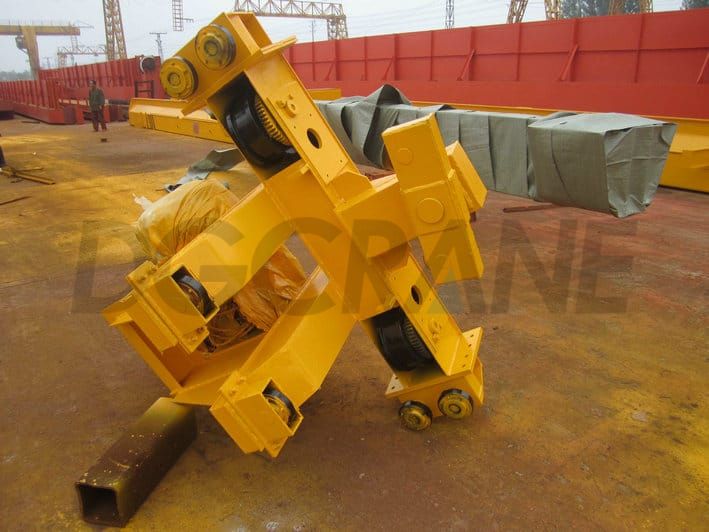 Besides, to save the sea freight cost, during crane design, our engineers suggest the main bridge girders produced in three parts connected with flange and strengthened bolts. This makes sure the crane successfully delivered by 40 feet open top container.
After confirmation from Banladesh that the products has been delivered to the plant and all preparation work is ready, we send 1 of our engineers as required to Bangladesh for crane assembling assistance. The Bangladesh single girder overhead crane?is put into work within 15 days.