Overhead crane wheels are the most important parts in traveling unit and also are the most vulnerable parts due to the strong impact and wear between wheel and rail. Flange wear, flange breakage and fatigue pitting are the frequently encountered problems. When the overhead crane wheels are broken, the repair and replacement are complex and very time-consuming. To ensure the high quality of the crane wheels assembly, every step in design, material, heat treatment and processing technology is properly and precisely executed in DGCRANE.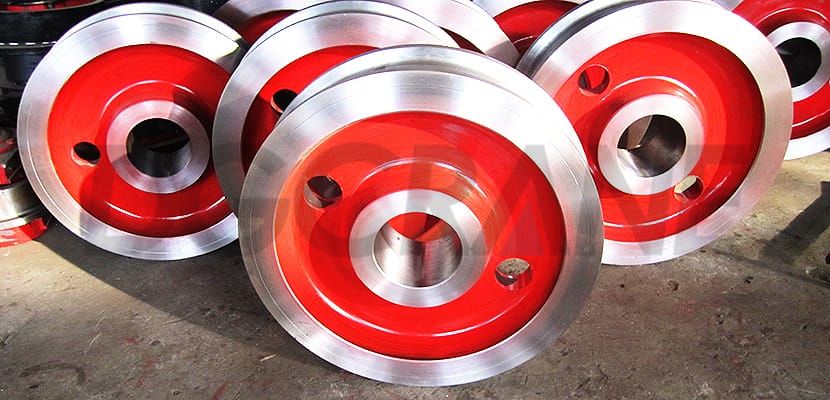 According to the different forming process, there are two typical types: casting wheels and forged wheels.
Due to different material, heat treatment, we just can't make a brief contrast between them. Because of different design of crane, the overhead crane wheels are often very different. So the custom designed wheel and OEM is accepted, in fact, is the most common case in export. Meanwhile, our engineers are always ready to make recommendations when these wheel need to be integrated into complete wheel assemblies or in a very specific application.
Now, here comes a brief introduction of our production capacity.
Advanced design and production capability in crane wheel
Strong production capability, powerful rough and finish machining capabilities diameters of 150mm to 900mm (6" to 36") available both in casting and forged
Different kinds of heat treatment capabilities quenching and tempering, intermediate and high frequency surface quenching
Material – or according to customer requirments
Applications:
Gantry and portal cranes
Transfer cars
Contact us. The advantages of our products will surprize you.
Crane Wheel Processing Chart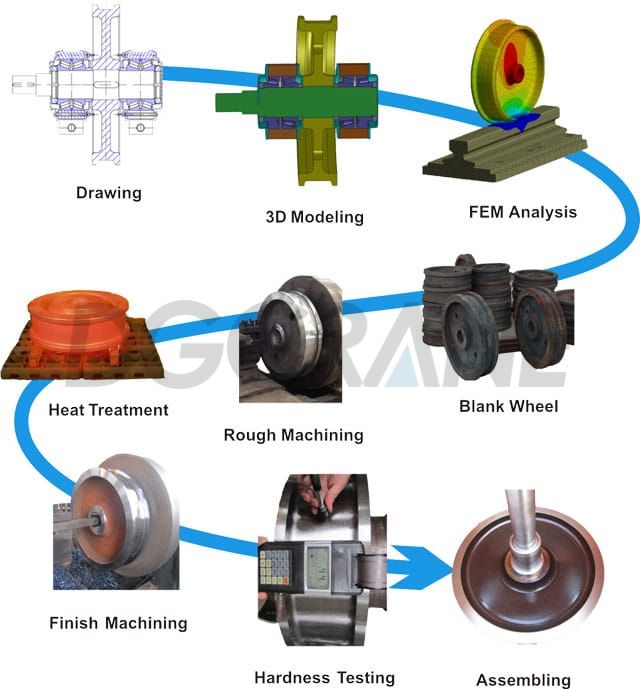 We'll respond within 24 hours