Detailed specifications:
1. Idle wheel block: DRS-315-NA-A90-K-H;
2. Top Connection: DRS315-K
3. Wheel material: QT700-2;
4. Wheel block material: QT500-7
5. Max wheel load: 220 KN
6. Weight: 121 kg/set
Information of drive motor:

Dimensions of DRS315 Idle Wheel block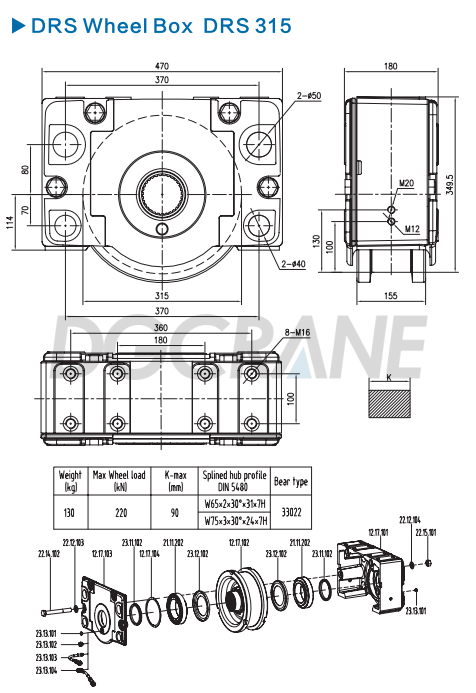 This is a very important customer, although the quantities are 60 sets. But this is a trial order. The customer has many projects with similar products like this, so we attach great importance to this cooperation. And this is our standard size, so we have enough advantages in delivery time because of our large inventory. In the end, we delivered the goods on schedule, although there were some problems in transportation (Due to the impact of the COIVD-19, there was a lot of congestion in the port, so the shipping schedule had to be delayed), But through our efforts, the goods finally reached the port designated by the customer smoothly. Thanks for client a great trust in us. And the customer is very satisfied with the first cooperation with us; we will establish a longer cooperative relationship with the customer.
The following are finished products photos produced
Production Process Photos: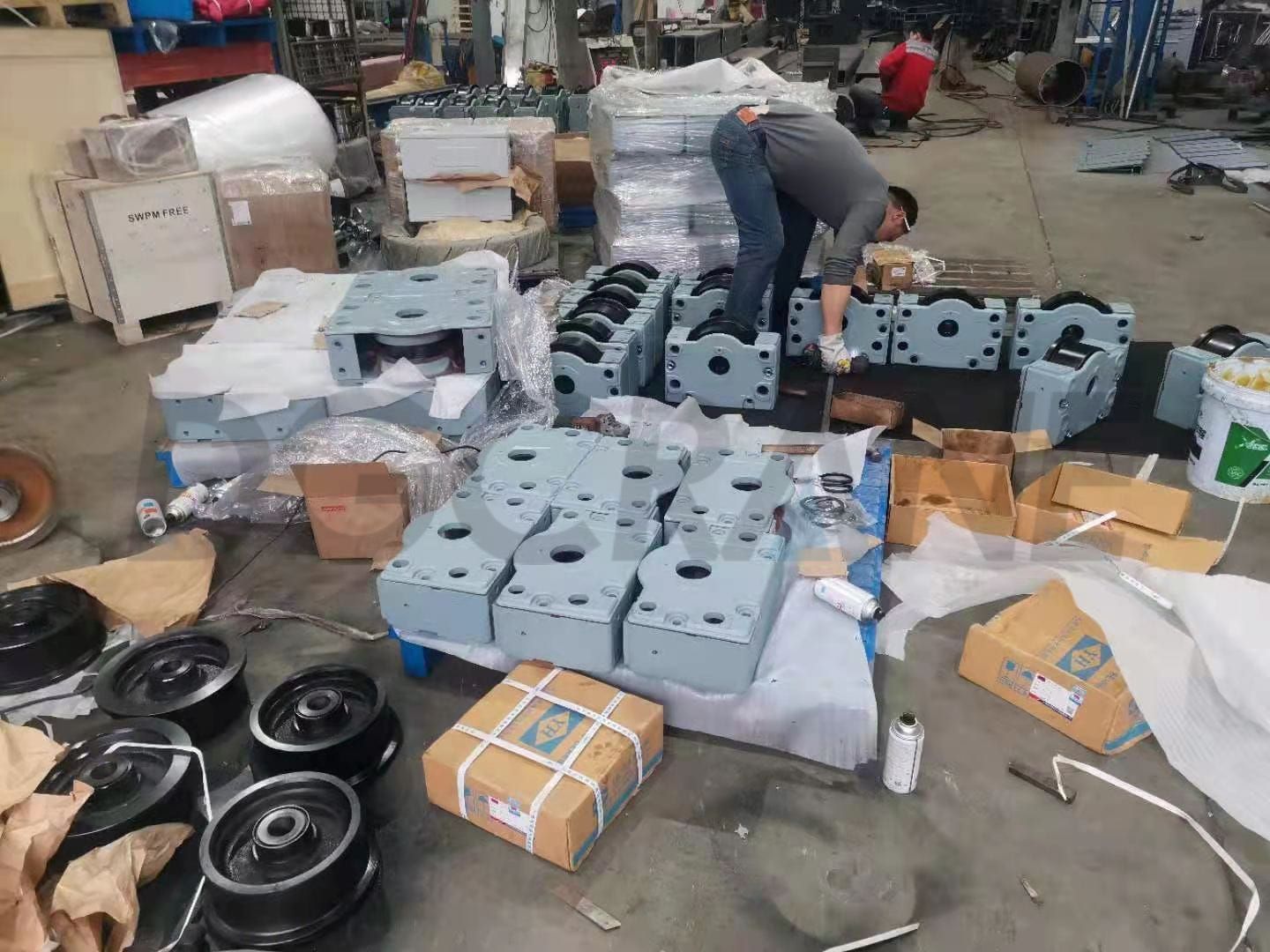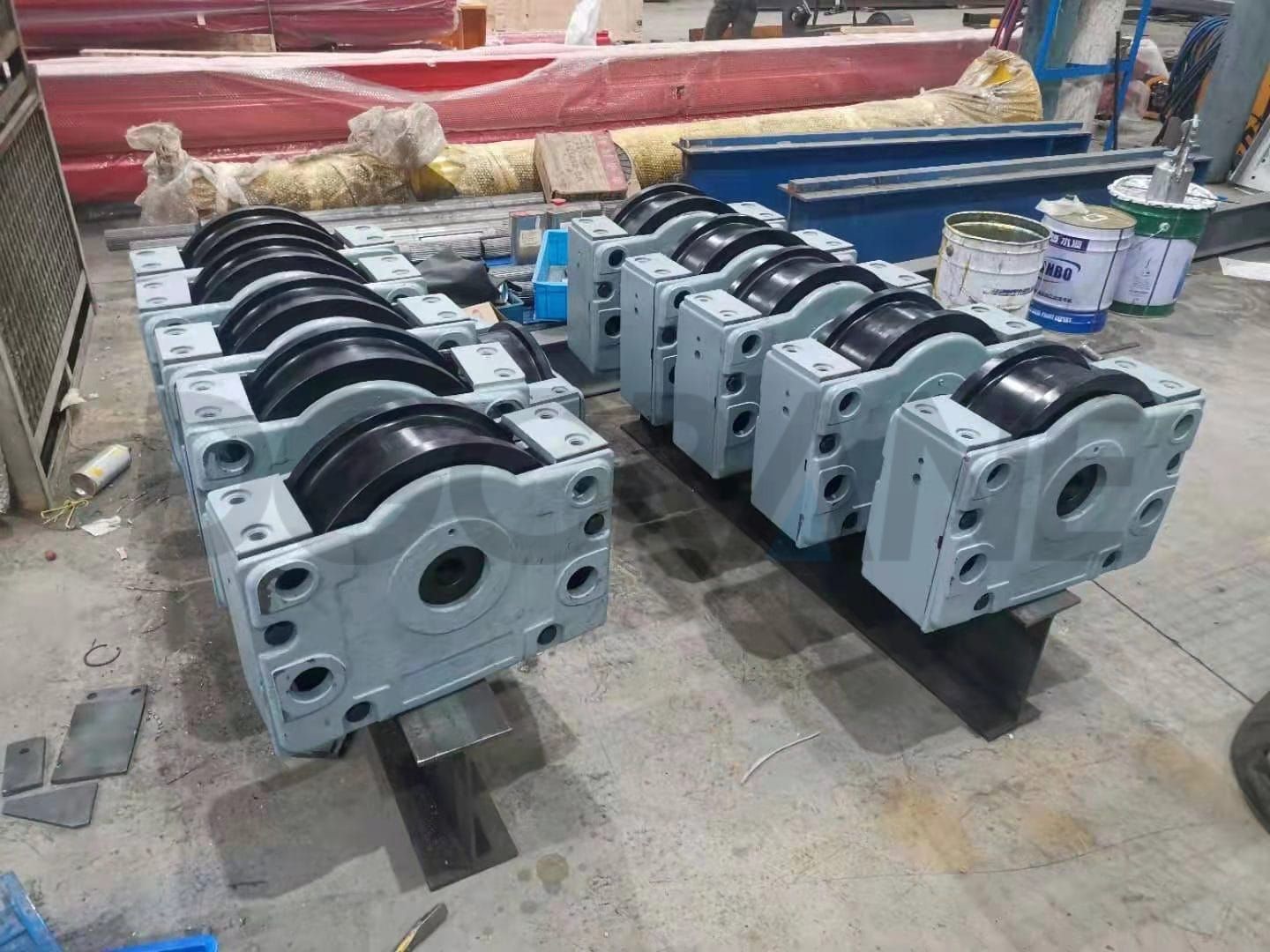 ?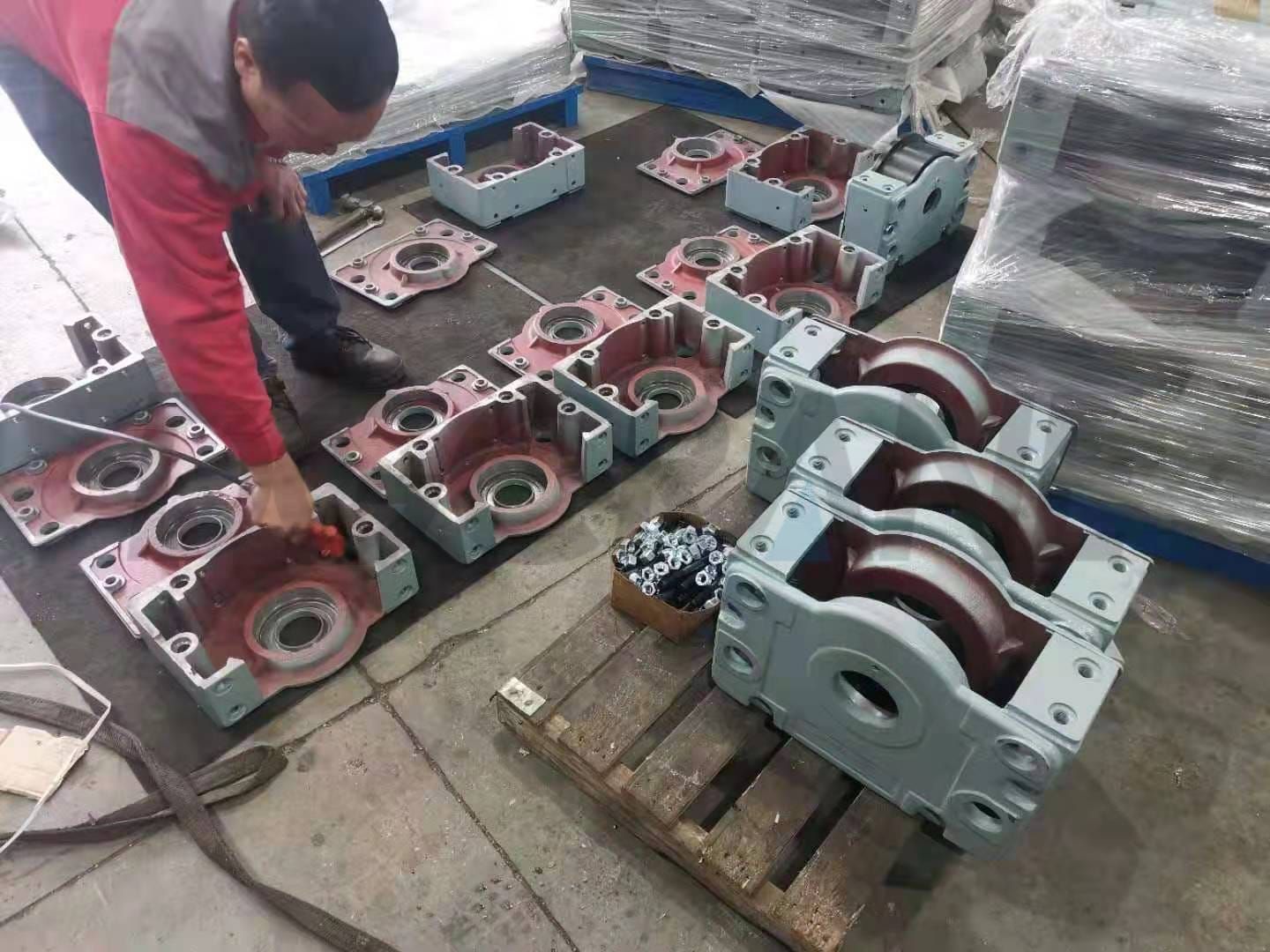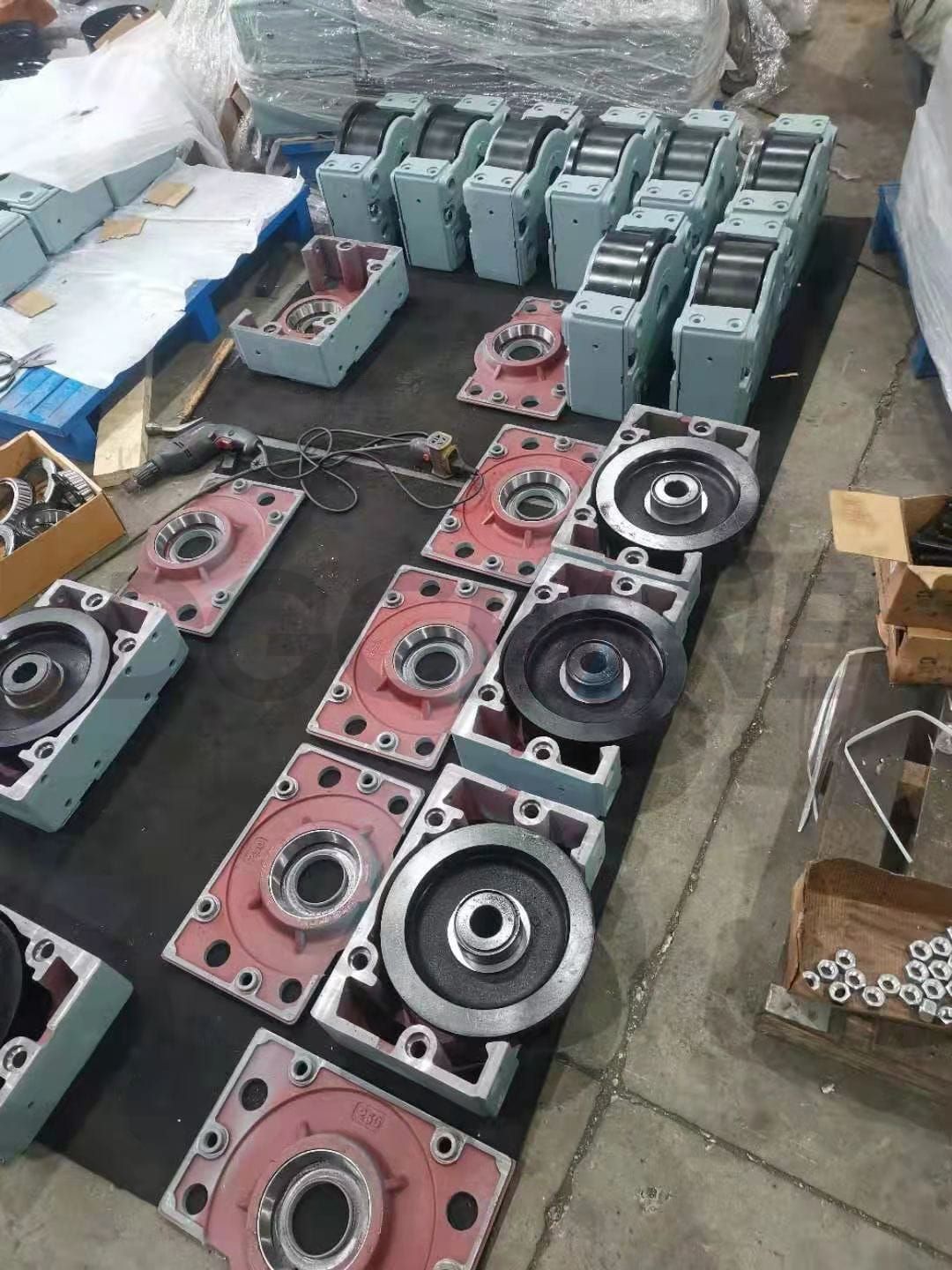 Finished Products: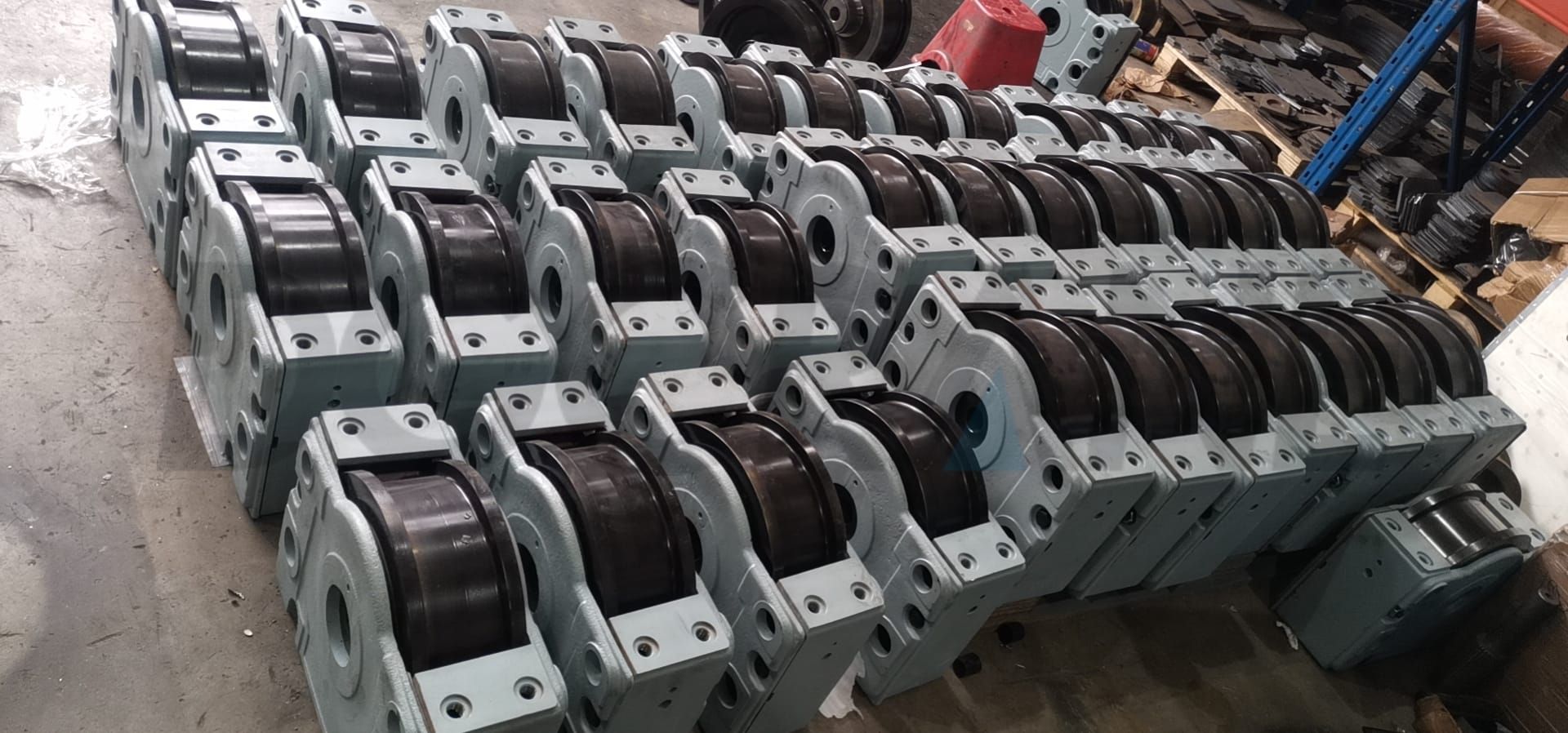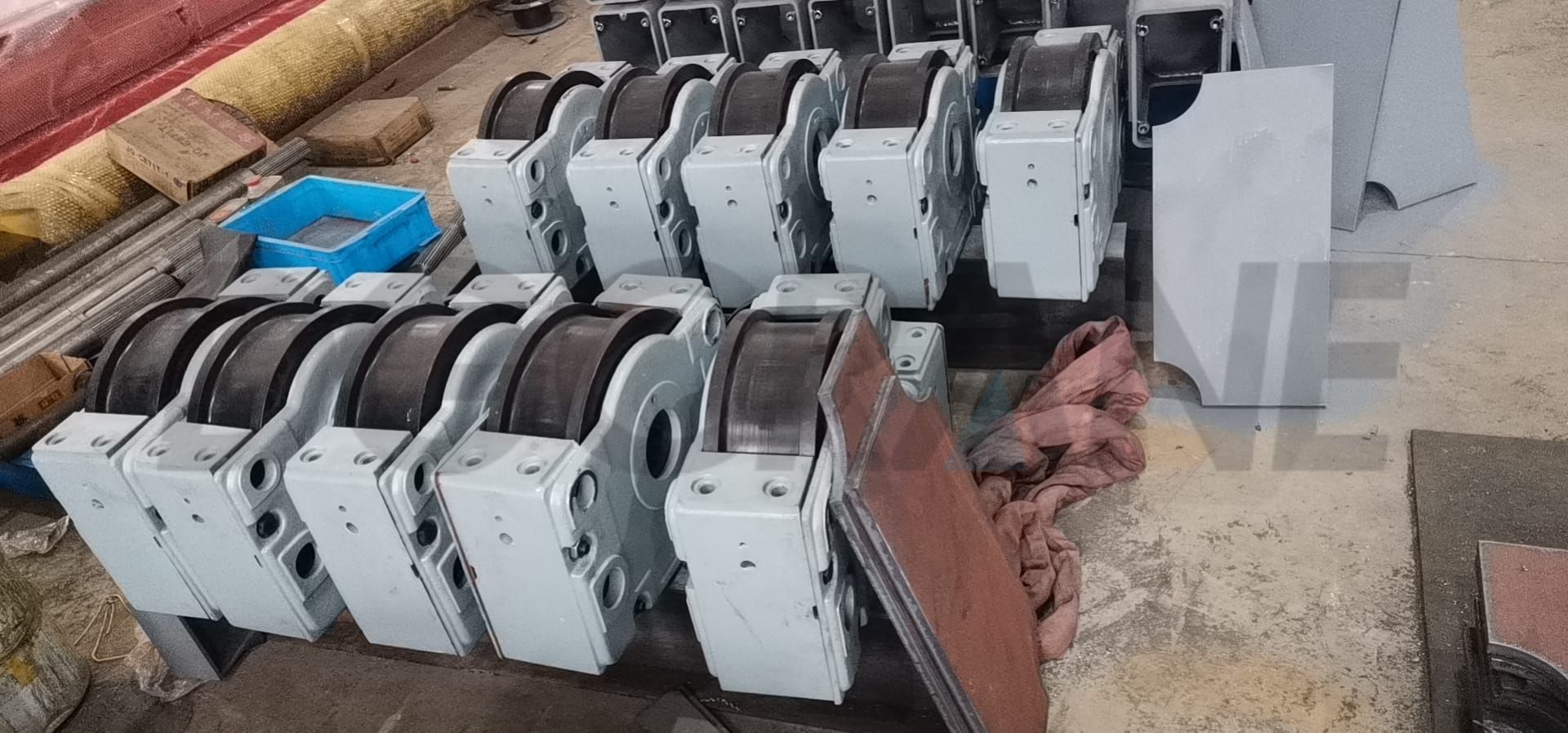 Accessories: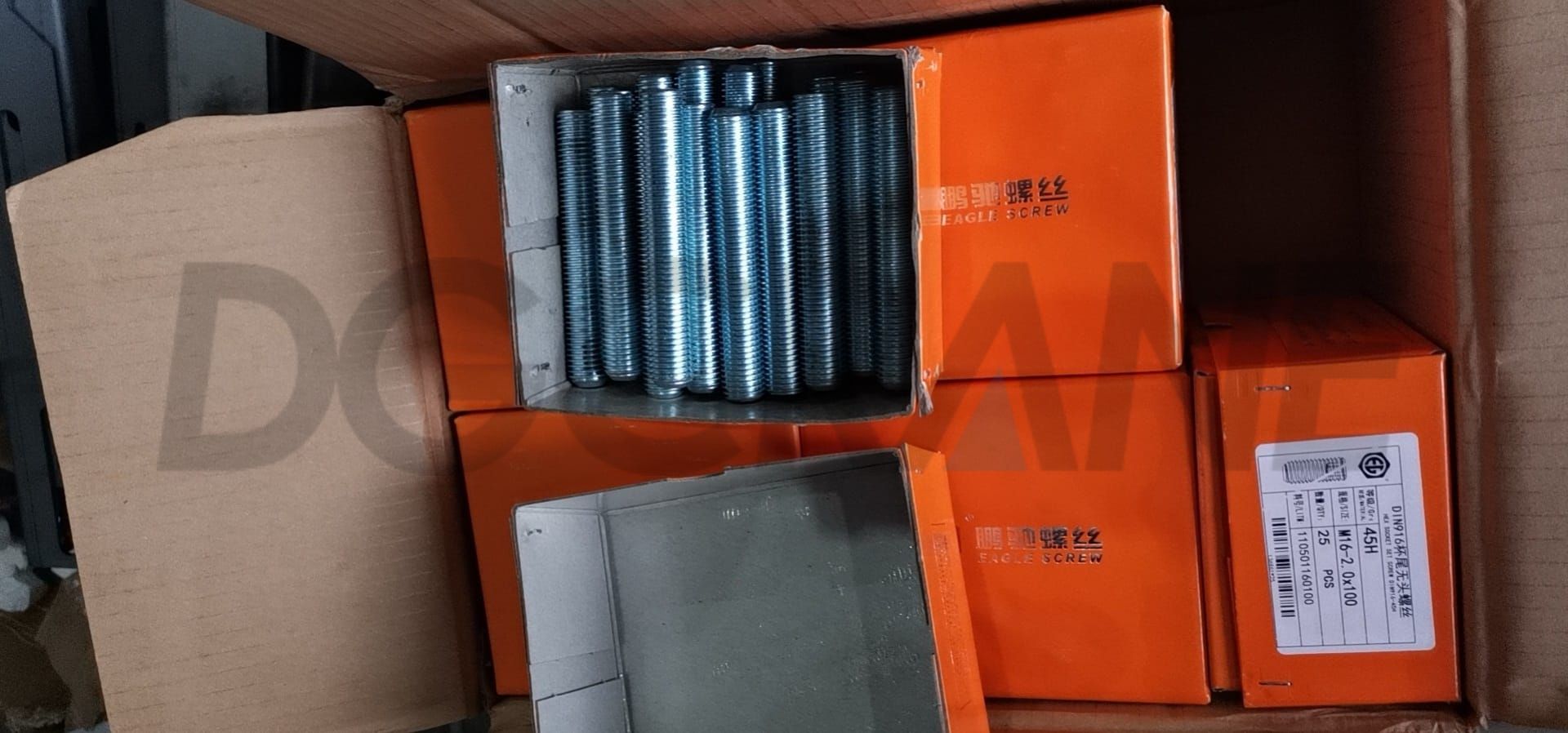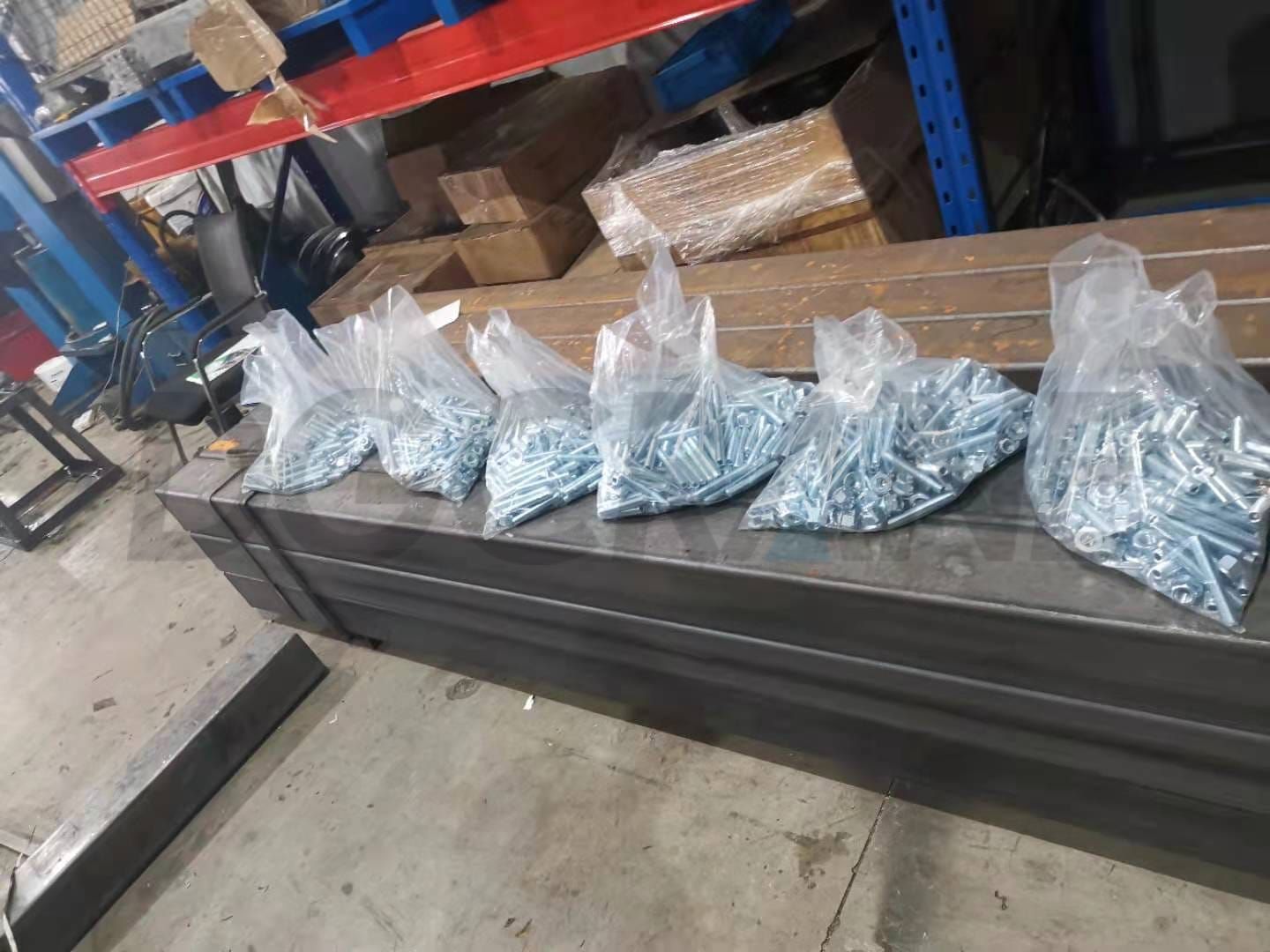 Package and shipping mark: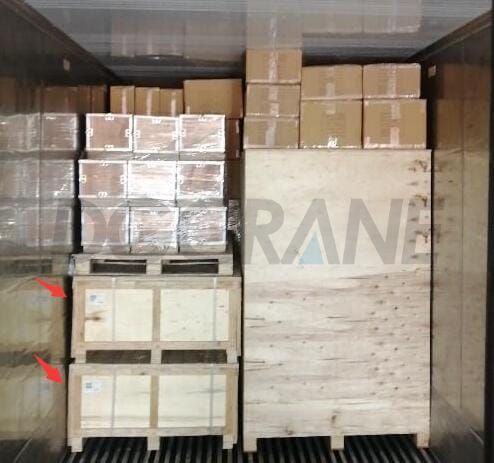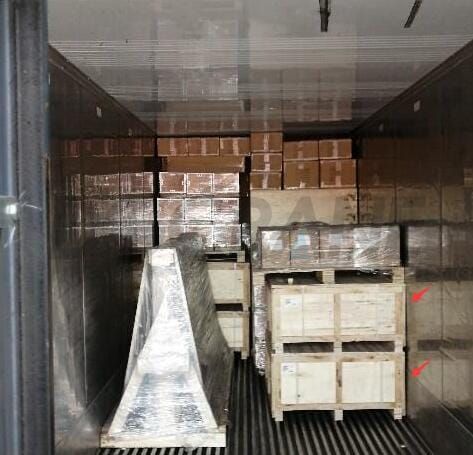 The model of our DRS wheel blocks are DRS 112, 125, 160, 200, 250, 315, 400, 500. If you need them, please contact us. We are glad to show more details and price for your reference.
We look forward to cooperate with you.