The manufacturing industry is always evolving to fit the changing needs of society. Businesses have been trying to determine the future of manufacturing for centuries. Today, the future of manufacturing depends heavily on technology and consumer choice. So, what can we do, as manufacturers and consumers, to ensure that we are evolving our products and services to meet consumer demands and create value for customers while also managing cost? Individual customization.
The manufacturing sector has been integrating standard specifications for consumer segments since as far back as anyone can remember. Companies tailor their products and services to different consumer segments in an effort to mass customize their goods and meet the demands of multiple customers. In the past ten years, this phenomenon has grown due to emerging and improved technologies, which make responding to consumers¡¯ needs easy and cost effective. Even so, mass customization has been making its way into our manufacturing processes for decades.
Mass customization has found its way into nearly every industry¡ªimpacting everything from clothing designed for men or women of different sizes to food prepared for certain ethnic groups or based on socio-economic preferences. This practice is becoming easier with the use of configuration tools that help consumers to customize their own product or service with a range of components. We can build our own car online, choose the perfect cell phone to meet our communication needs, and even ensure that our phone is compatible with our car and painted the same color. It¡¯s impressive¡ªand it¡¯s expanding, which makes creating a dynamic and flexible product essential to maintain a competitive edge in today¡¯s marketplace.
Mass customization means designing products with differentiating target audiences in mind. But, individual customization means designing products that are configured for you specifically. There¡¯s something to be said for innovative manufacturing processes and procedures. This is especially true when it comes to customizing goods and services, because providing customized products at scale is often not profitable for manufacturers. With standardized products becoming less and less popular and tech-enabled personalized products becoming more and more present, how can manufacturers identify opportunities for customization that create value for the customer without sacrificing a manageable cost structure? Technology.
The trend of mass customization was on the horizon more than a decade ago. But, as the marketplace continues to expand and evolve, individual customization is the next natural step. Acknowledging the demand for customized products is one thing, but manufacturers also need to figure out how to enable profitable customization. One way to achieve that is by supporting business units with the appropriate technology to control the cost of customized production.
DGCRANE?has been manufacturing individually customized overhead crane systems?for decades. That¡¯s because DGCRANE?engineers recognized the need for individualized systems that are specifically designed for a particular application and facility. This manufacturing process can be cumbersome because it inhibits mass production and increases production cost. A lack of communication can also hinder the progress of an individual customization manufacturing process. As demand for customized solutions continues to grow, DGCRANE has met those needs with products and services designed for your operation. Technology has spurred the demand for customization, but it has also helped to make the future of individual customization a possibility.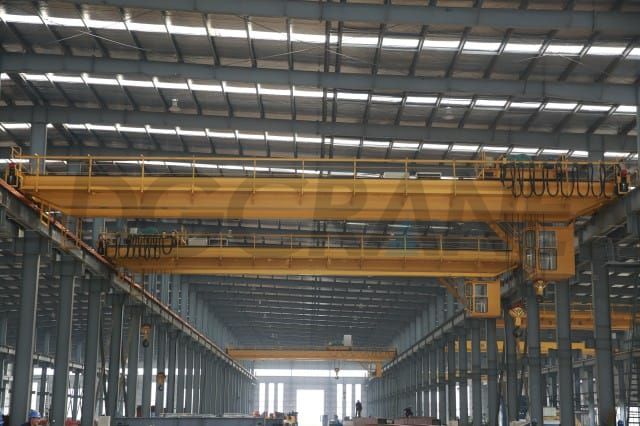 In technology, there are many tools available to help manufacturers make the transition from mass customization to individual customization. Social media sites like Twitter, Facebook, Blog posts and the like allow for open dialogue with consumers and other manufacturers. Furthermore, online interactive product configurators provide a user-friendly and speedy way to gather consumer¡¯s customization demands. New configurators are so technically advanced that manufacturers can actually provide a quote for a customized solution without even speaking with a sales specialist.
As manufacturers, we have an obligation to our consumers to meet the evolving demands of the marketplace. The first step in that process is to choose how we position ourselves as producers and align ourselves with the needs of our customers. As a manufacturer that produces hundreds of customized solutions for individual consumers each year, we still see the importance of maintaining pre-engineered product lines for buyers who aren¡¯t interested in customized systems. Even so, we have unintentionally carved out a path in the manufacturing industry as a leading fabricator of customized overhead crane systems.
Maybe DGCRANE is ahead of its time, or maybe we just understood the importance of meeting the needs of the customer, even decades ago when mass customization was finding its place in the market and individual customization was still a world away. While technology has certainly assisted in the development of customized manufacturing processes, individual customization has been part of our business model for more than twenty years. Some concepts are just too good to overlook, and with that we have found ourselves positioned as a top provider of customized overhead material handling solutions in a market that has finally met its match.