Type: 10 ton single girder gantry crane
Specification: 10 Tons, span length: 11.8 M, Lifting height: 5 M.
QTY: 1 set
Delivered by: 40 FEET OPEN TOP CONTAINER
Mr. Stephen sent us inquiry for 10 ton single girder overhead crane in October, 2013. Information in his mail was pretty detailed, but to make sure our offered crane solution is the most suitable one, we asked Mr.Stephen for plan layout & pics for more details checking.
Upon receiving the pics, it turned out that the plant was built without considering bridge crane usage cause there was not even supports for bridge cranes. After discussion with Mr.Stephen through e-mail and phone, our engineers suggested gantry crane solution, which is more practical and economical compared to overhead crane solution.
Besides, after study on the concrete floor depth, our engineers suggested mounting square steel bar with subplate as rails, to make sure this solution is safe, our engineers changed the crane design by modifying the crane traveling system to wheel blocks which splits the wheel load up.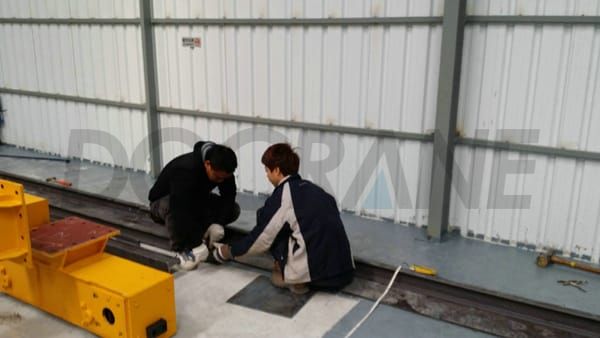 Considering the shipment, to make sure the crane could be delivered by 1 pcs of 40 feet container, our engineers designed the crane by modifying the connection between main girder and bearing beams to dis mountable type.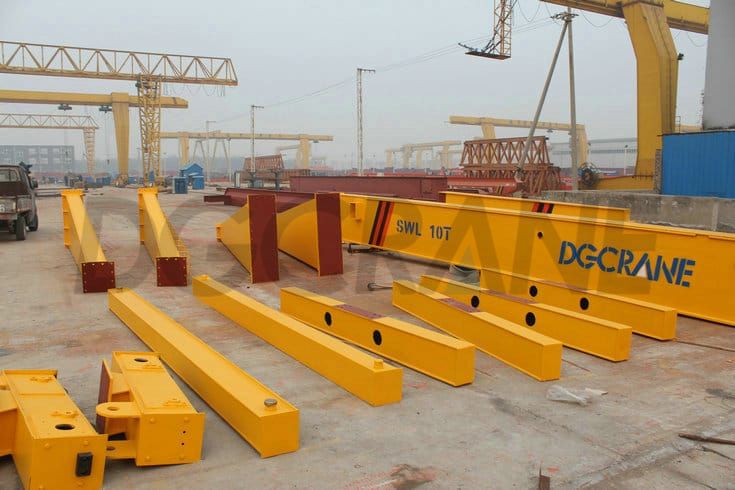 Upon the 10 tons gantry crane delivery, we sent to Mr.Stephen all drawings and instructions for pre-assembling work need to be finished. And in the meantime, we started to prepare VISA for our engineers who will go to HK for crane assembling and do crane commissioning there.
After 7 days hard working, the 10 tons gantry crane in HK?assembling and commissioning was successfully finished.