5T Electric Chain Hoist With Electric Trolley
Lifting capacity: 5t
Lifting height: 6m
Lifting speed: 2.7m/min
Trolley speed: 11/min
Power source:3ph 400v 50hz
Control method: Control pendent
At 7th Mar 2018, we received an inquiry from Sri Lanka. At first, our client told us they only need 5Ton Electric Chain Hoist with Motorized Travel for lifting a Load of 3 Tons. After communication in email, we confirmed our client need 5T Electric trolley type Chain hoist with Control pendent to lift Electrict Truck Battery.
What is the Electric chain hoist?
It is the light hoisting equipment, and of advanced technology; its main body is composed by high-strength alloy metel, therefore it's of small volumn, light weight, compact structure, easy operation, handsome modeling, etc.
It is vastly used in the machining, car, electronics, glass, food, ship-building and mordenized production, assembly line, logistics, etc; especially, for the narrow-small work places, such as storage, port, batching workshop, etc
At 3rd May 2018, we started to arrange production when we received the payment after signed PI and CI.At 10th May 2018, we finished production, and arranged deliver goods as following pic.
1.Electric Chain Hoist Production.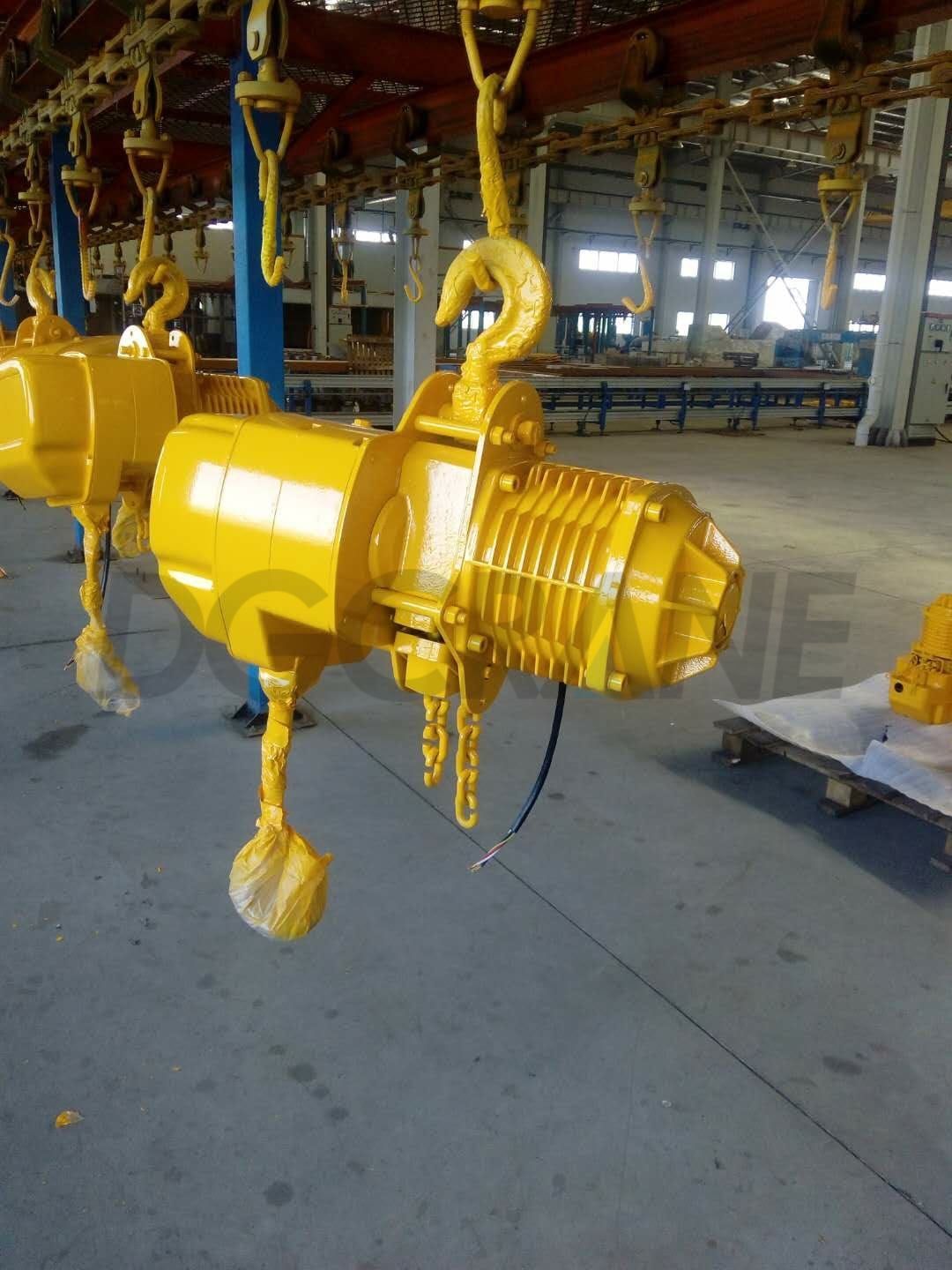 ??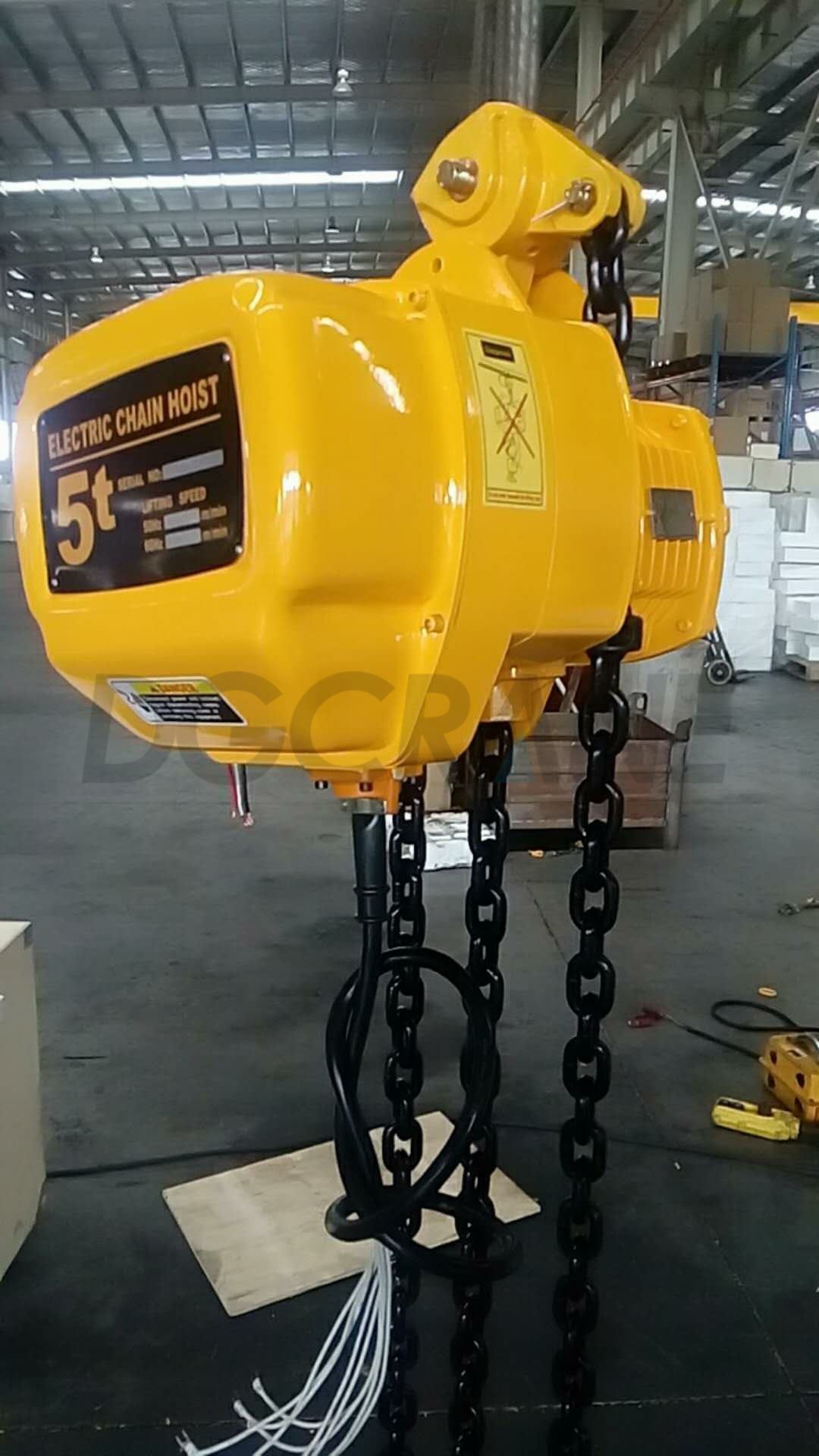 2.Electric Chain Hoist Deliver.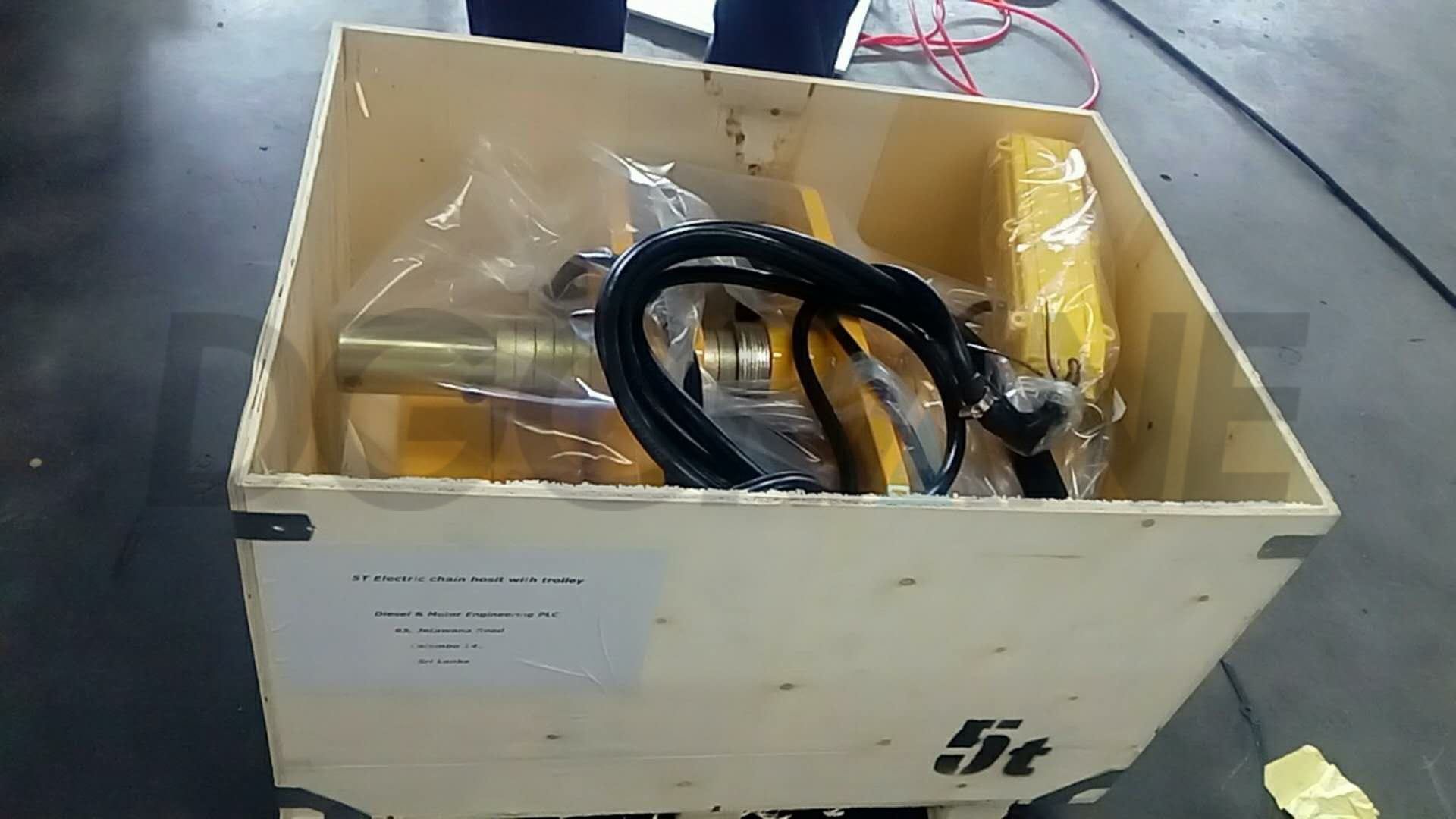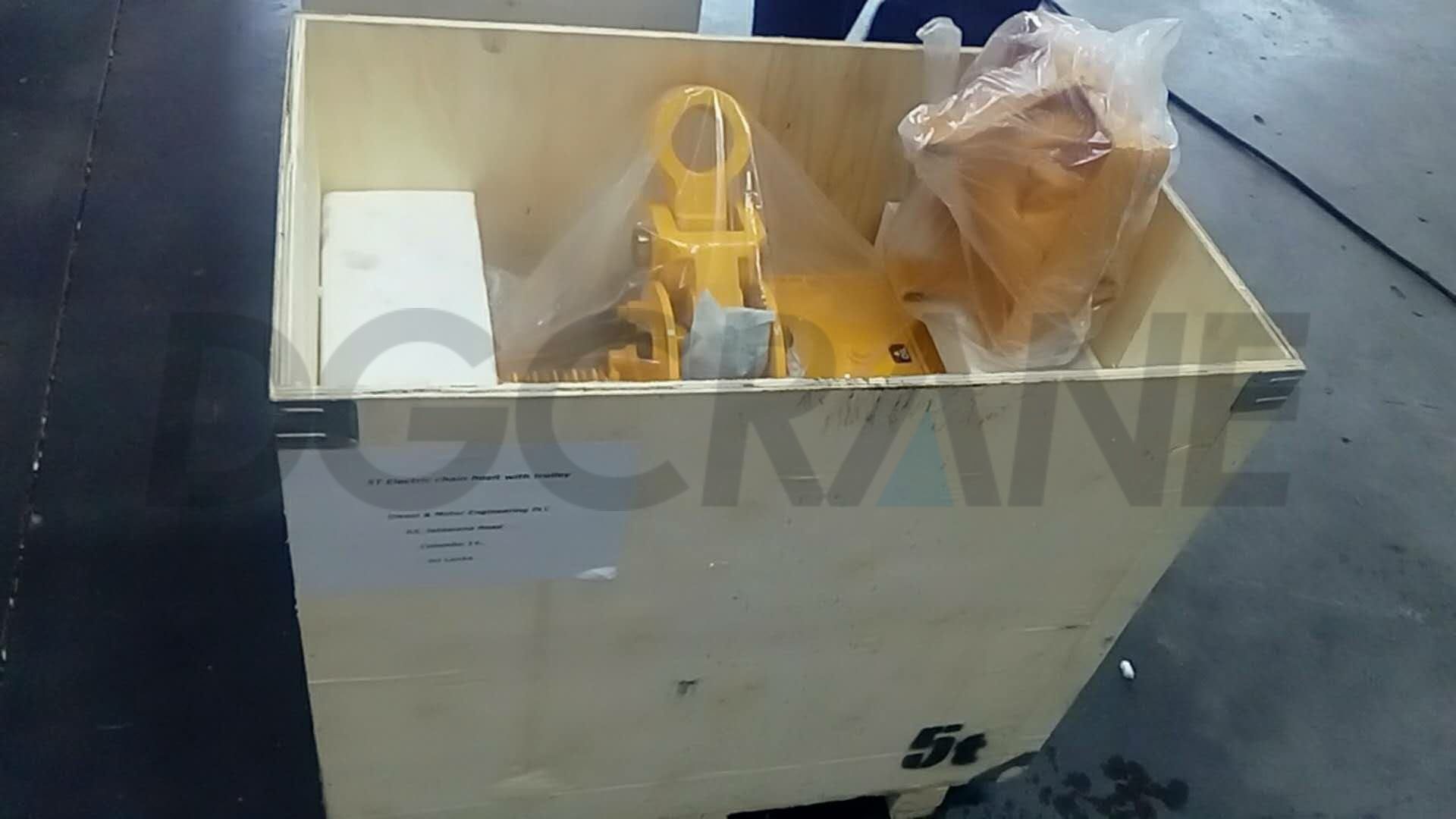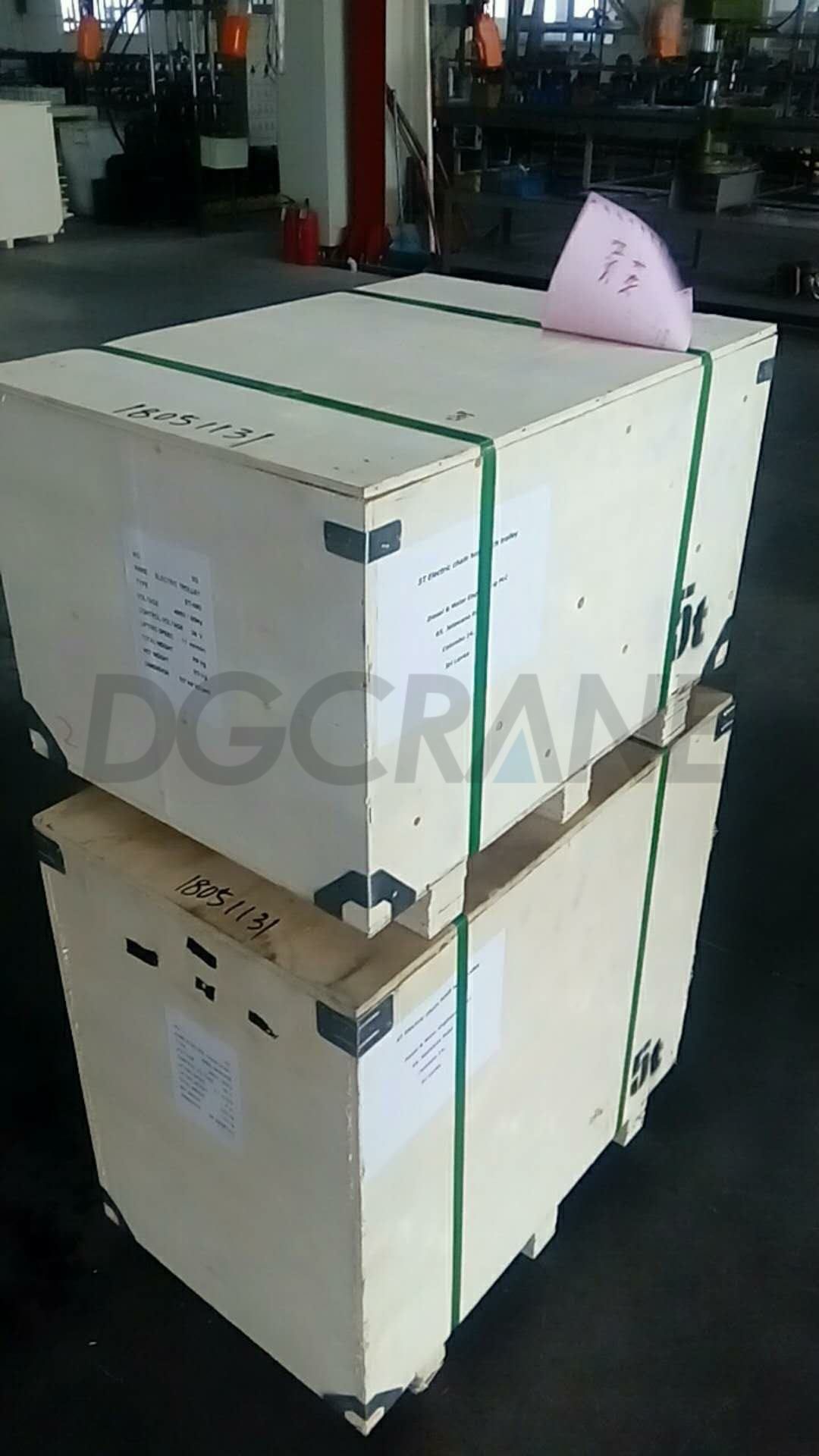 3.Electric Chain Hoist Installation.