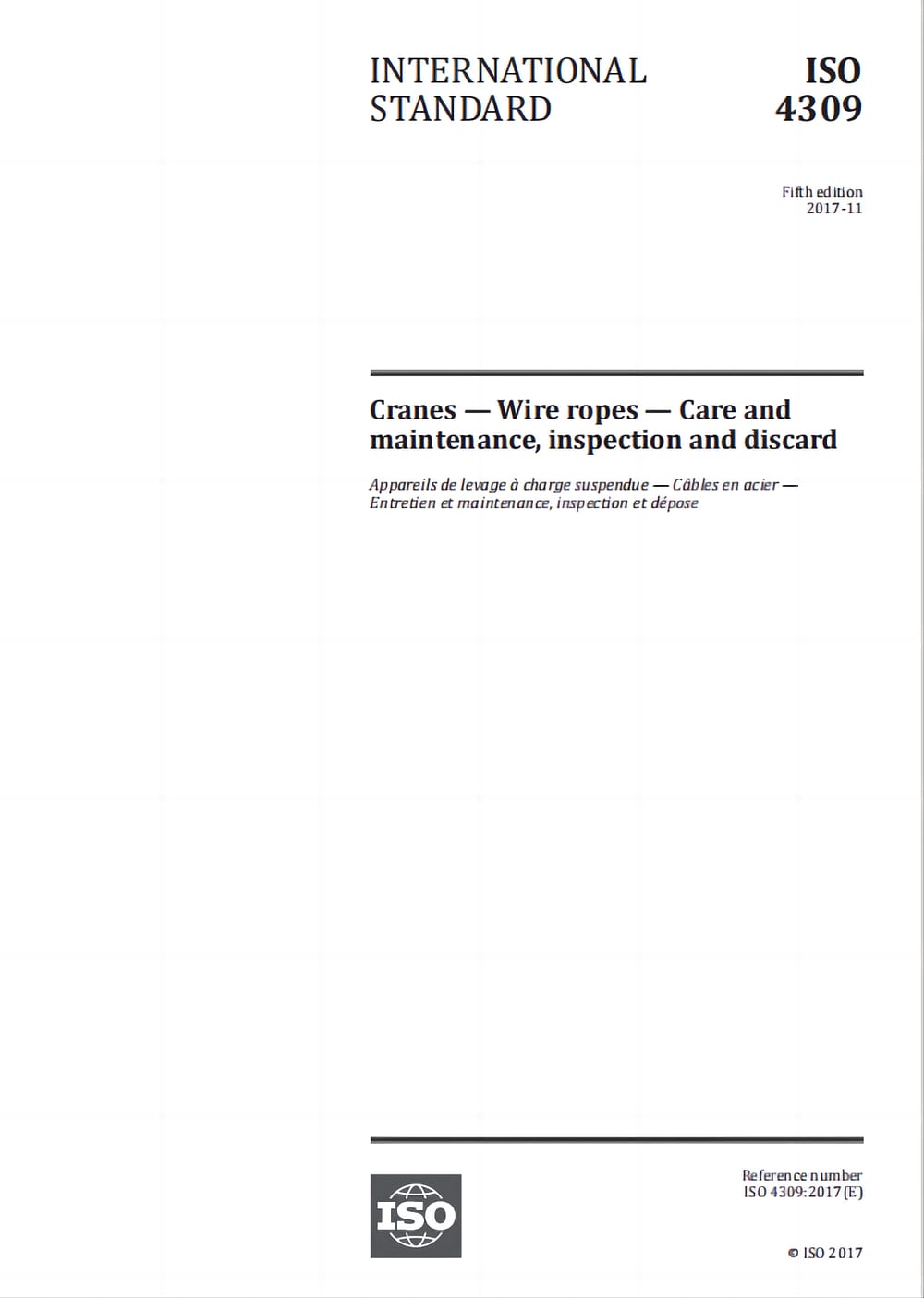 A wire rope on a crane is regarded as an expendable component. If the inspection and maintenance of the wire ropes are not given proper attention during the normal use of cranes, it can easily lead to wire rope breakage and cause serious accidents. In daily use, we should pay close attention to issues such as wire breakage, wear, and deformation of the wire ropes.
DGCRANE, as a crane exporter, attaches great importance to safety. Below, we will share with you the latest 2023 ISO documentation regarding wire ropes for cranes.
ISO4309-2017 was last reviewed and confirmed in 2023. Therefore this version remains current. China will adopt the standard in December 2023.
I am Zora. Deep plowing in the crane industry for 18 years, and now DGCRANE employment, talk something about bridge cranes, gantry cranes, jib cranes, and crane accessories content, there are crane-related needs or questions feel free to contact me.
WhatsApp: +8617303731534
Email:sales@dgcrane.com