Detailed specifications:
Name: Double Girder Overhead Crane
Capacity: 32/10ton
Span length: 13.5m
Lifting height: 10m
Power source: 380V/50Hz/3Ph
Work duty: A5
Control mode: Pendant + Remote
Work Site: Outside
Article:
This is the repeated order from our cooperated customer, we have delivered three sets floor mounted jib crane to them at 2019. For this double girder overhead crane order, we communicated for about 1 month, then they decided to place the order. For this kind design, we adopt European structures, all the components are European brand, lifting motor is ABM three in one gear motor, cross traveling and crane traveling is SEW three in one gear motor, main electrical component is Schneider brand, frequency inverter is Schneider brand. And this crane is used in outside, we have equipped the full set steel structures including support column, runway beam, connection beam, oblique support etc. The hoist is equipped with rain-cover. All communication processes are relatively smooth. Production is 50 days.
Product delivery pictures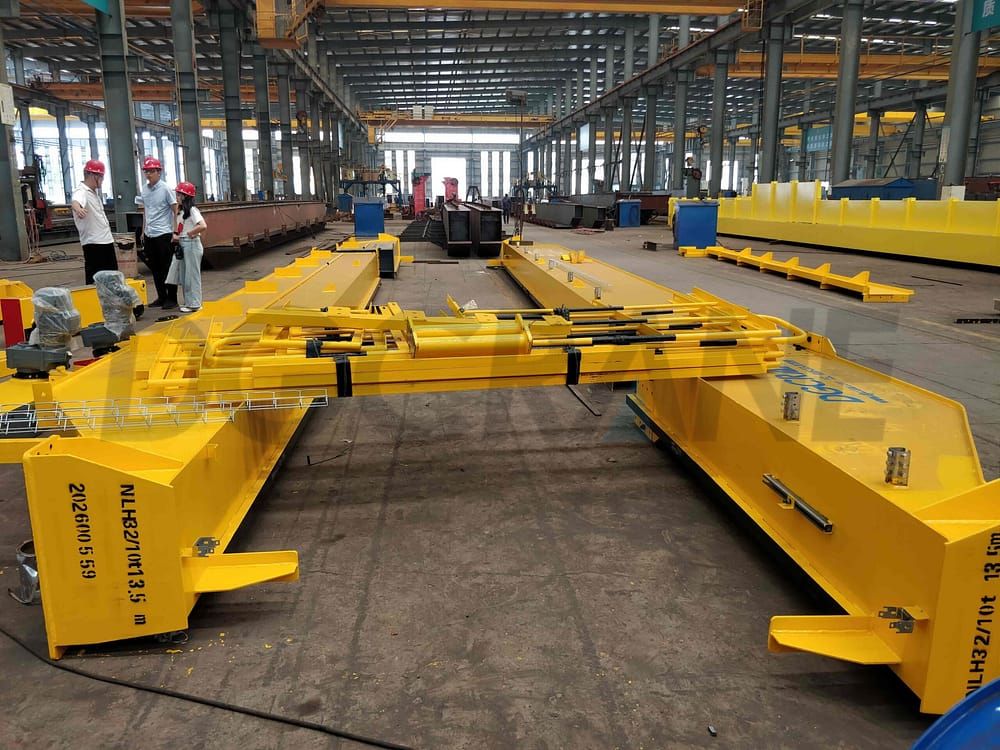 Double main beam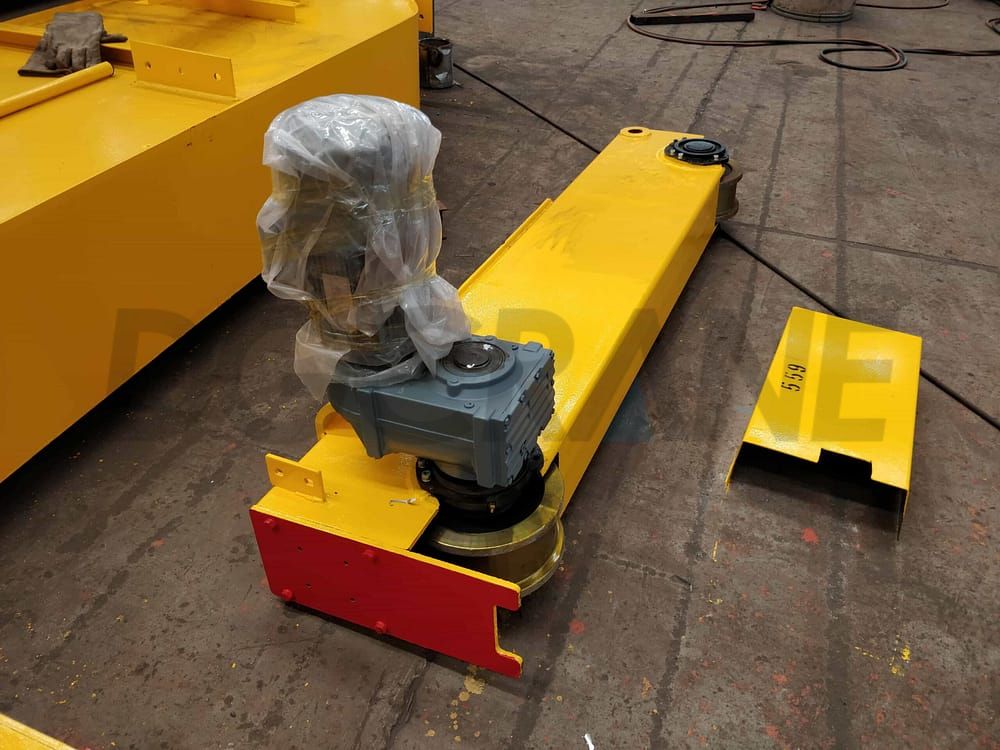 End beam with connection beam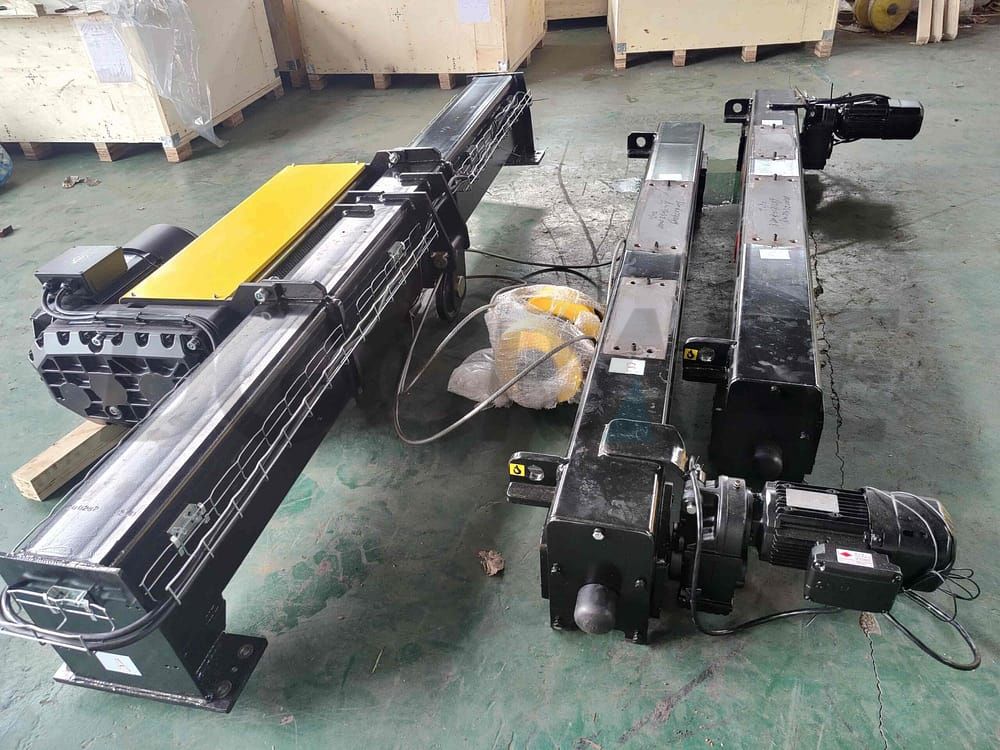 32/10t Euro-type electric hoist trolley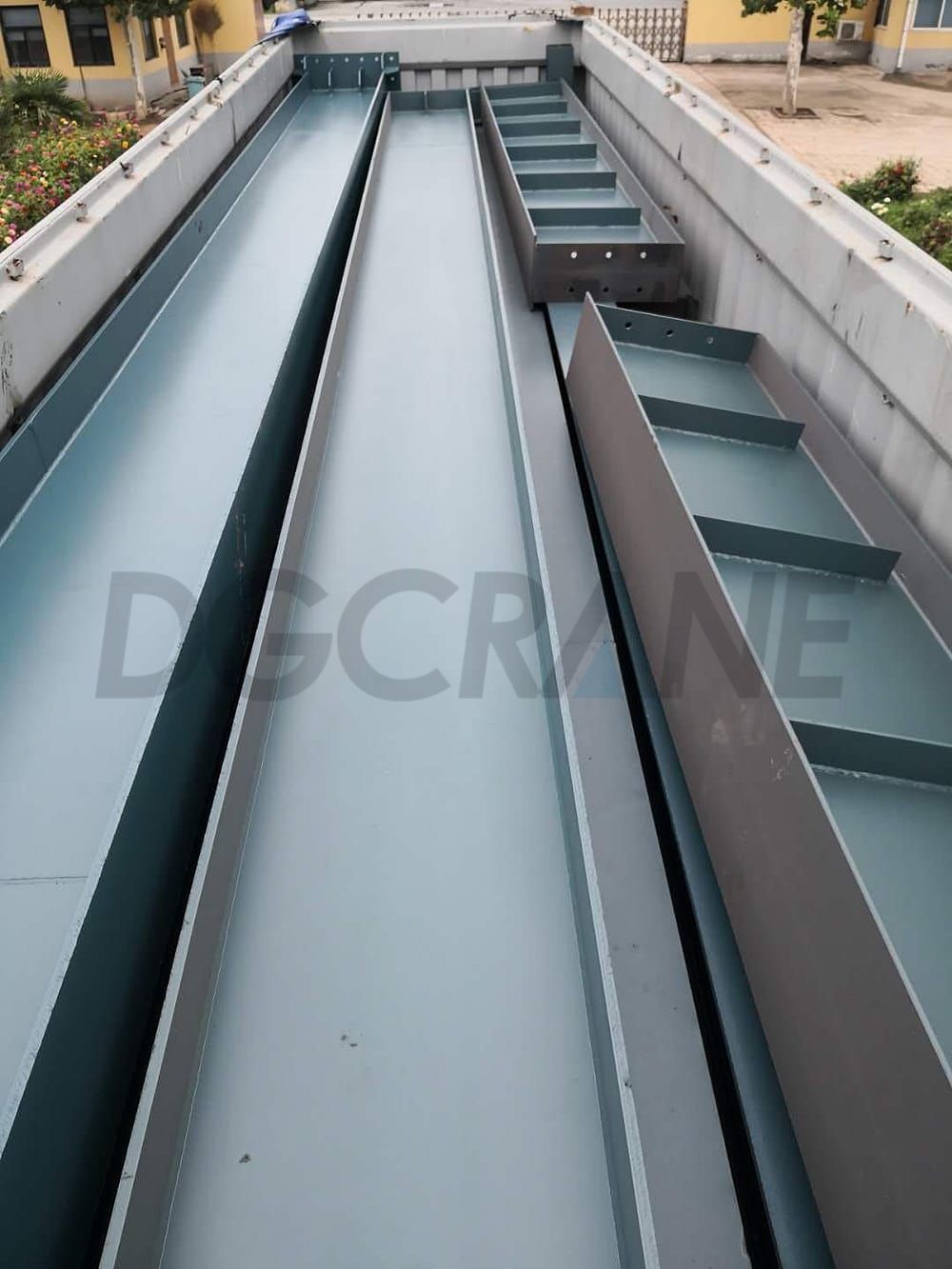 Steel Structures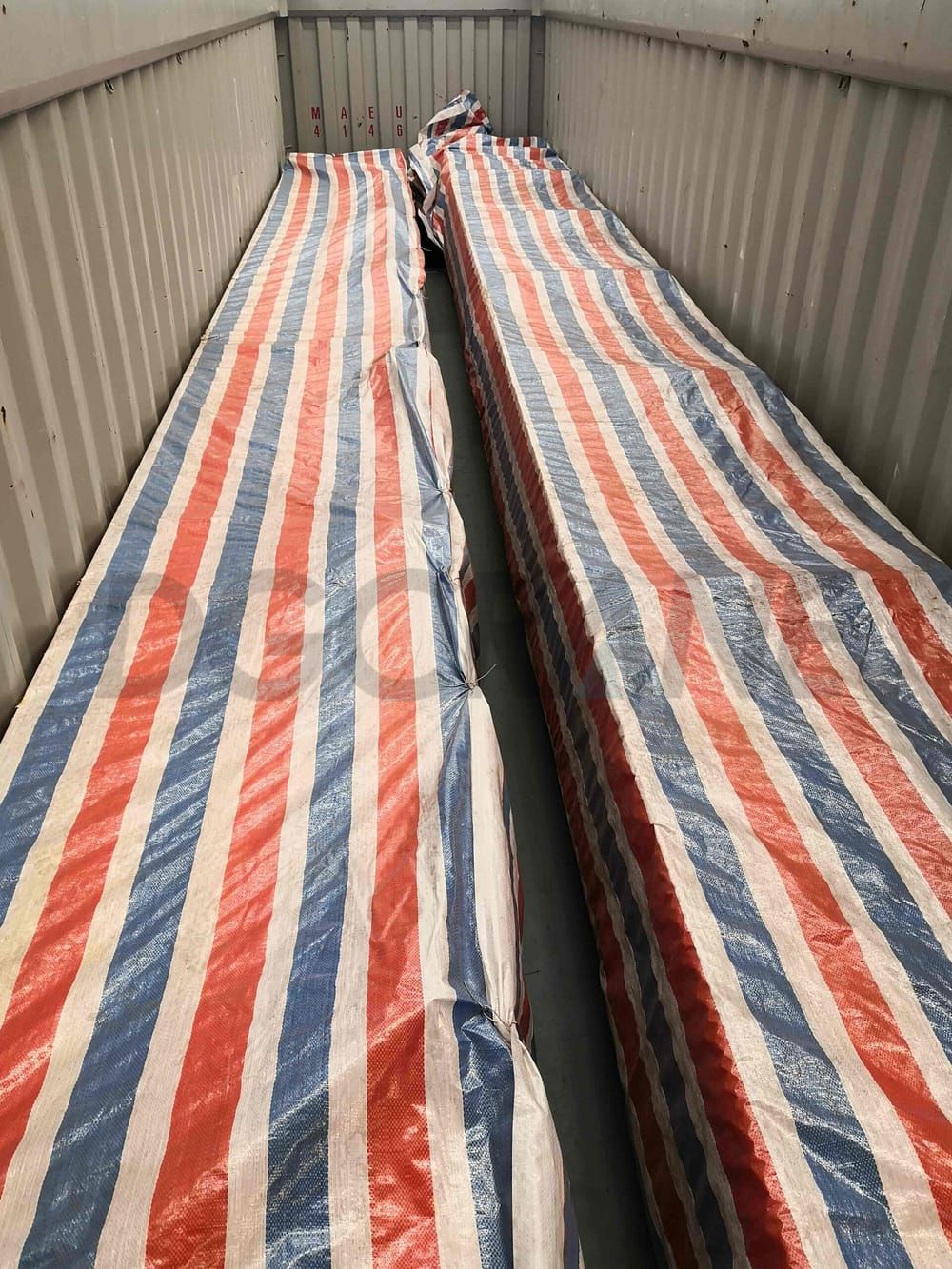 Well packed cranes
Crane and steel structures are loaded in two sets 40¡¯high open top containers, main girder, end girders are packed by non-woven fabrics, electric hoist trolley, electrical cabinet are packed by strong plywood crate-case, both are well packed for maritime transport.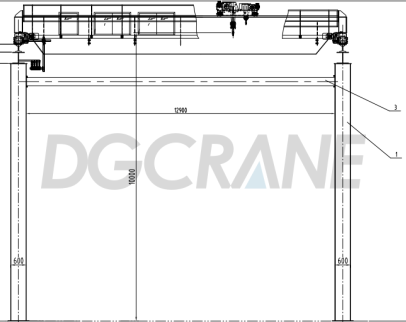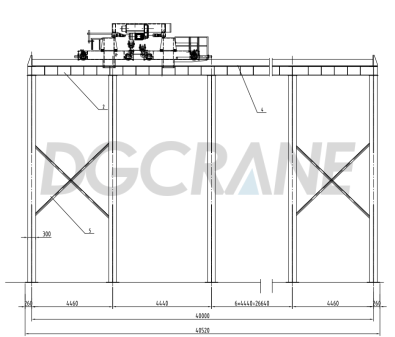 Crane and steel structure layout design
We can provide an integrated design plan, crane + steel warehouse, if you don't know how to choose, just contact us!