The winch's movement can be lifting vertically and pulling horizontally. This winch is used to pull the pump horizontally from the river. The client requires a high-quality gearbox, so we choose the Guomao brand. After checking our design drawing, our client said that this is the product he required, and placed an order with us.
Here we share some pictures with you: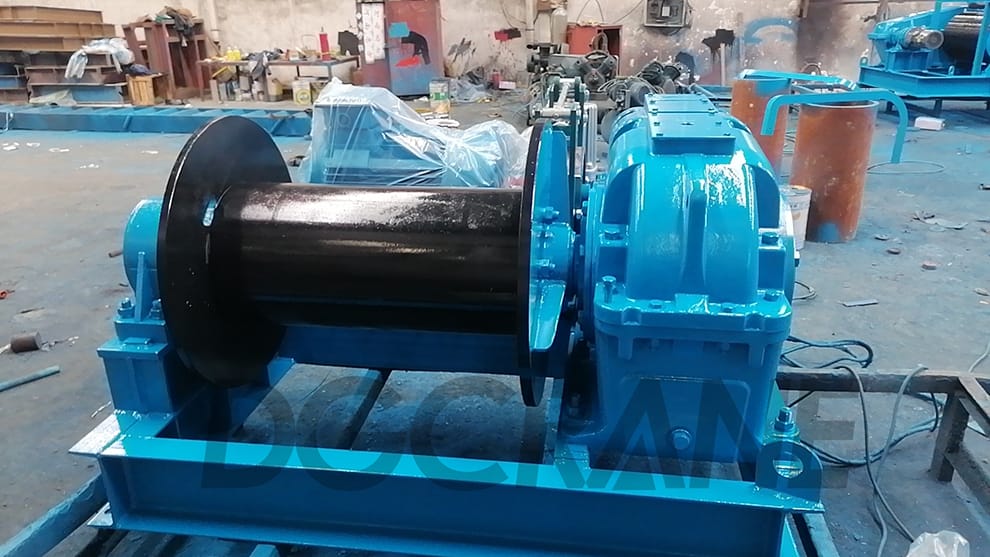 We are crane customization experts! Welcome your inquiry!