35/10 tons?Bangladesh double girder overhead cranes
This 35+10 tons QDY model double girder overhead crane order is for Mr. Faiz, our friend from Bangladesh.
In May 2011, we met with Mr. Faiz in our factory after 3 months contacts. They were planning enlarge the production capacity by expanding the workshop, so they needed tp purchase new overhead cranes. Thanks to 3 months contacting, we got to know well of the details and requirement from Faiz, and also during the visit to us, they know more about our factory.
Since this crane is running in steel factory for steel ladle handling, our engineers suggested QDY model double girder overhead crane due to the work duty is not heavy duty as per client's requirement. During next 2 years, we are keeping in touch and our engineers give much suggestion during the their plant extension.
In 2013, they finally finished their plant extension and reinforcement, our engineers modify the crane design as per their plant details.
Considering the large volume of the 35 ton overhead crane, we suggested bulk cargo for delivery.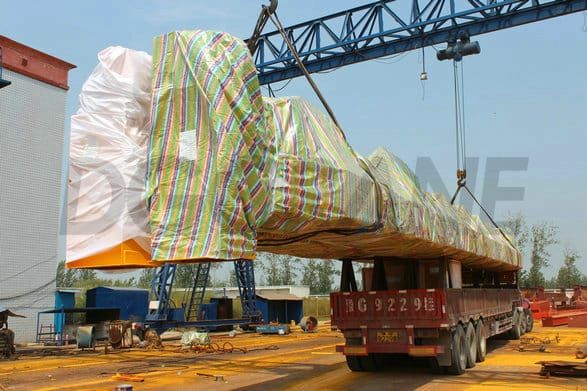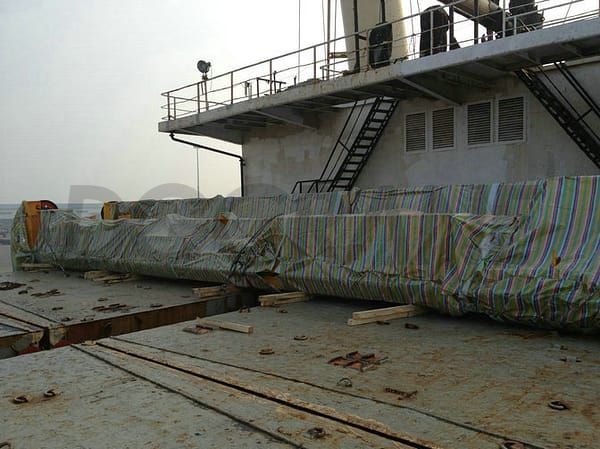 In October, we sent 2 of our engineers for crane assembling guide. After 20 days hard work, they successfully finished the Bangladesh double girder overhead cranes?assembling, commissioning and local worker training.