Saudi Arabia single girder overhead crane
Products: Single girder overhead crane
Specification: 5 Tons, span length: 32.5 M, Lifting height: 7 M.
QTY: 1 set
Delivered by: 40 FEET CONTAINER
This 5 tons low clearance overhead crane is for Mr.Madhu from Saudi Arabia, which is also recommended by Mr.Bashir.
In October 2012, I received the inquiry for 5 tons overhead crane from Mr.Bashir. After offering the crane design and quotation, Mr.Bashir told me it¡¯s for his friend and will take some time. And Mr.Madhu contacted me by e-mail about 2 weeks later.
But it turned out that the plant is still under construction and Mr.Madhu didn¡¯t even have the plant drawing at the time. So we had to spend much time to clarify the dimension details and it took around 3 week until we confirm all details with the subcontractor who is responsible for the plant construction.
Since the Saudi Arabia single girder overhead crane span length for this crane is 32.5 m and to make sure the safety, our engineers modify the connection between main bridge girder and end carriages. Also, to make sure it can reach the expected lifting height, we suggested HD model low clearance hoist.
After discussion with Mr.Madhu, our engineers modify the crane design by changing the main bridge girder as 3 pieces connected by flange and strengthen bolts, this makes sure the Saudi Arabia single girder overhead crane?can be delivered by 40 feet container.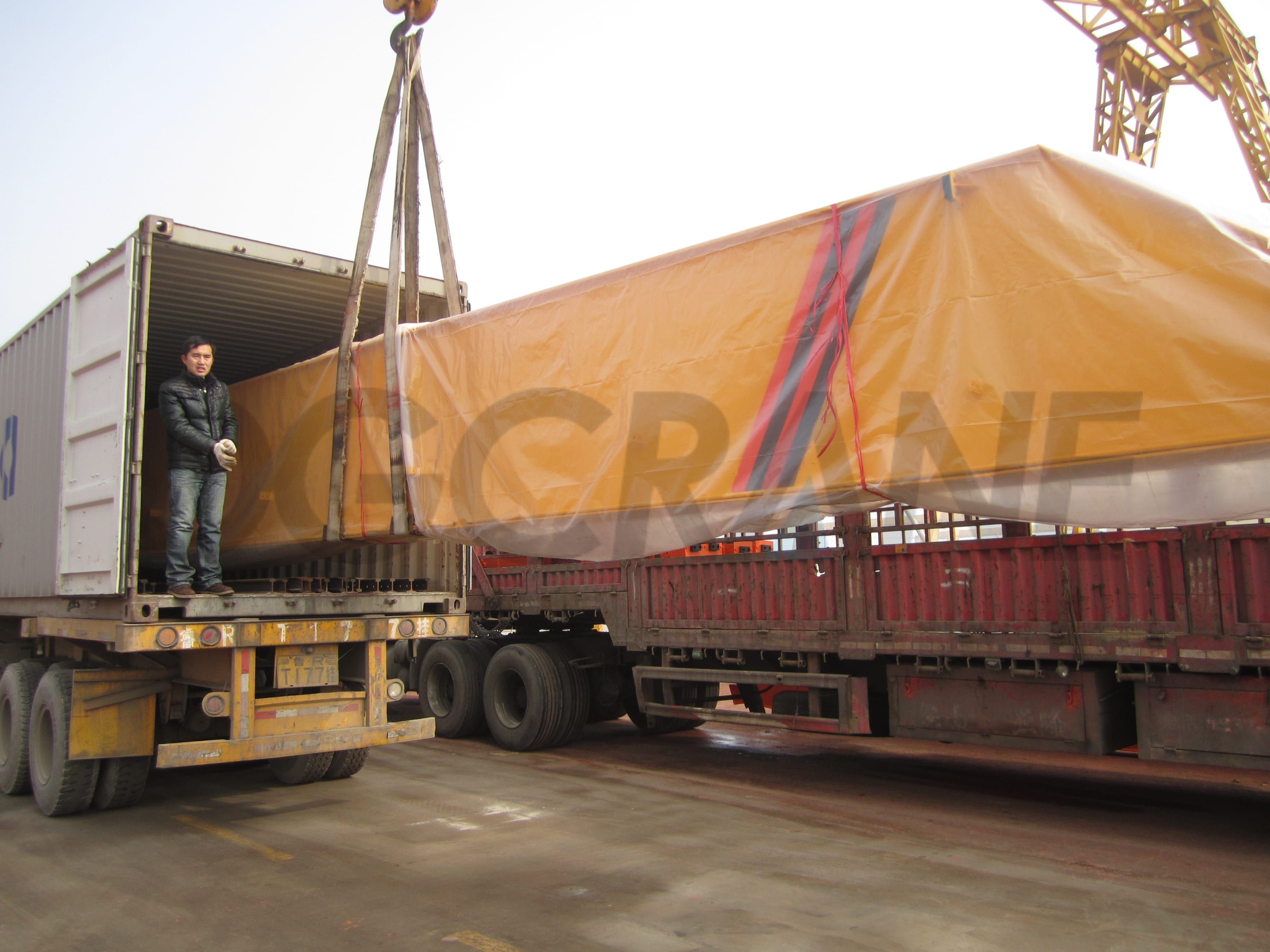 After crane assembling, Mr.Madhu sent us pics of the 5 ton low clearance overhead crane?running in the plant.