Crane Specifications:
HD10t-S:9m-H:9m A5 1set
HD3.2t-S:6m-H:6m A5 1set
HD2t-S:6m-H:6m A5 1set
HD1t-S:6m-H:6m A5 1set
LX1t-S:3.6m-H:3m A5 1set
HD1t-S:2.9m-H:3m A5 1set
HD10t-S:16.95m-H:9m A5 2sets
HD5t-S:16.95m-H:9m A5 1set
HD3.2t-S:8m-H:6m A5 2sets
HD2t-S:8m-H:6m A5 5 sets
NLH45/5t-S:23m-H:12m A5 1set
NLH30t-S:24m-H:10m A5 1set
These 18sets overhead cranes are for Mongolia railway project, for government project, customer attaches great importance to product quality, all motors and electrical appliances are European brand, here is the configuration:
Lifting motor/reducer/brake---ABM three in one
Cross traveling motor/reducer/brake---SEW three in one
Crane traveling motor/reducer/brake---SEW three in one
Main electrical component---Schneider
Frequency inverter---Schneider
After about 6 months technical and commercial terms negotiations, we signed the contract at end of 2020, and received the advance payment at Jan 06th, so the cranes are put into production soon after customer confirmed the production drawing.
During production, we send picture reports to customer every week. Following are the pictures for finished products.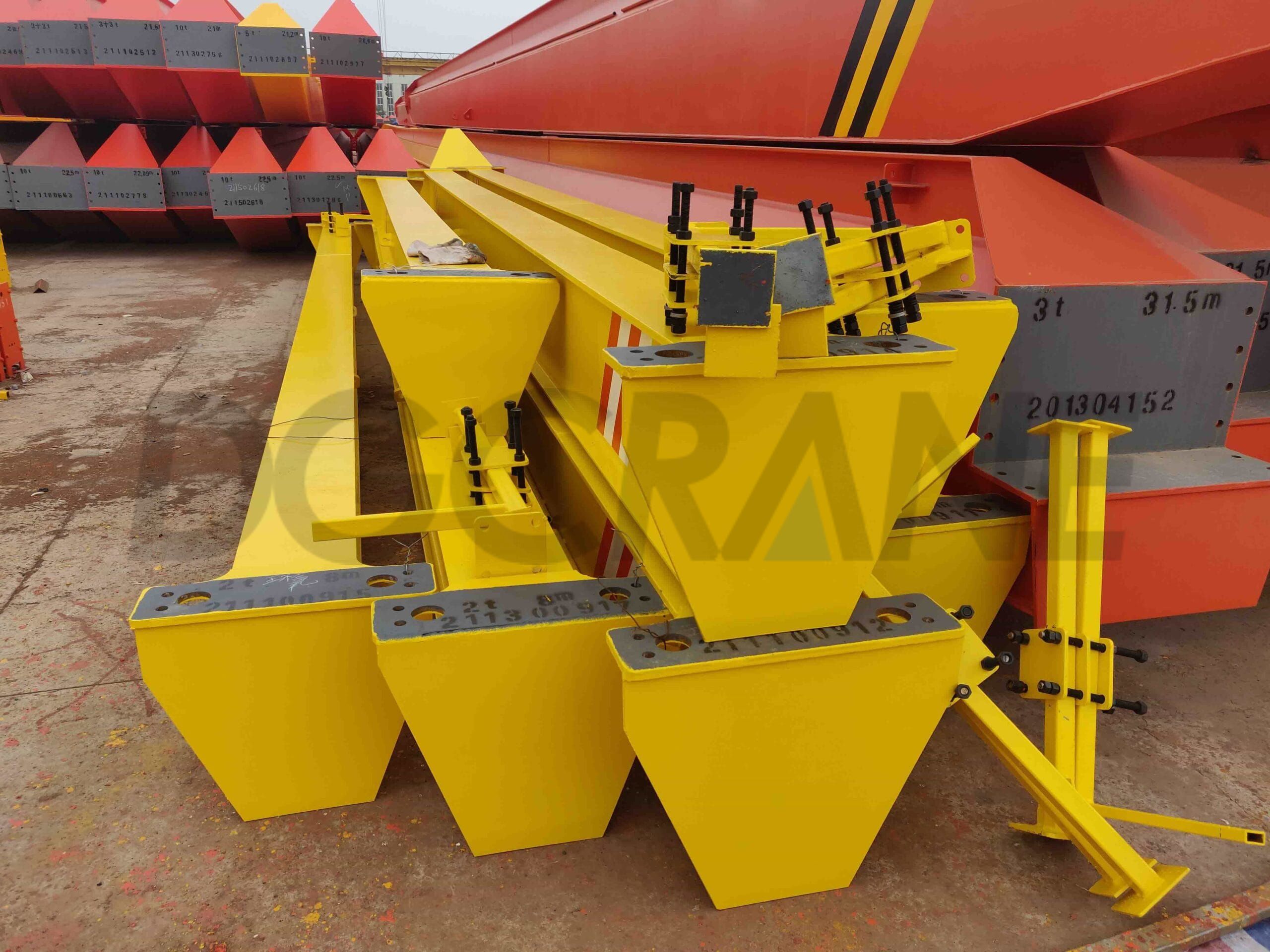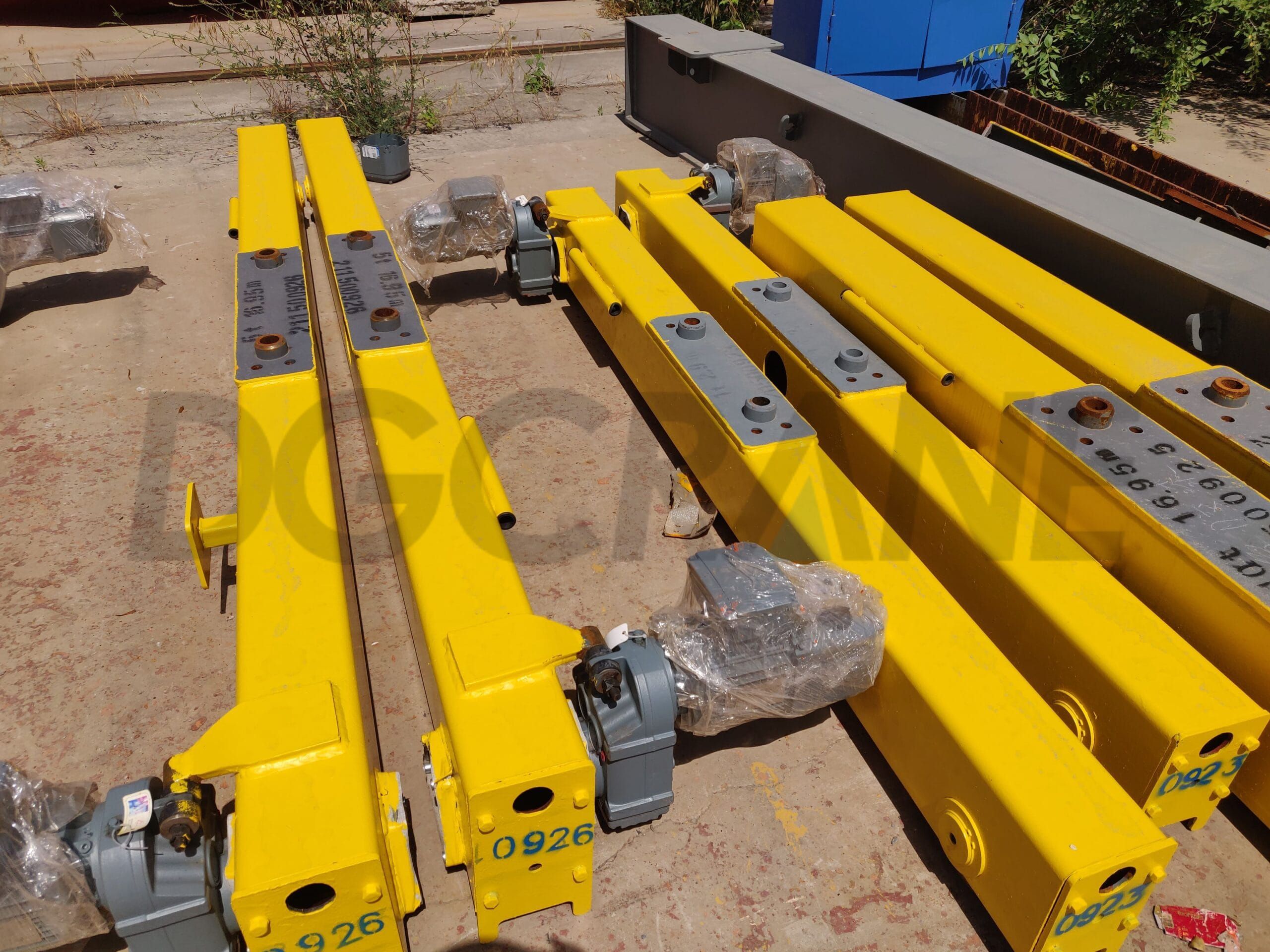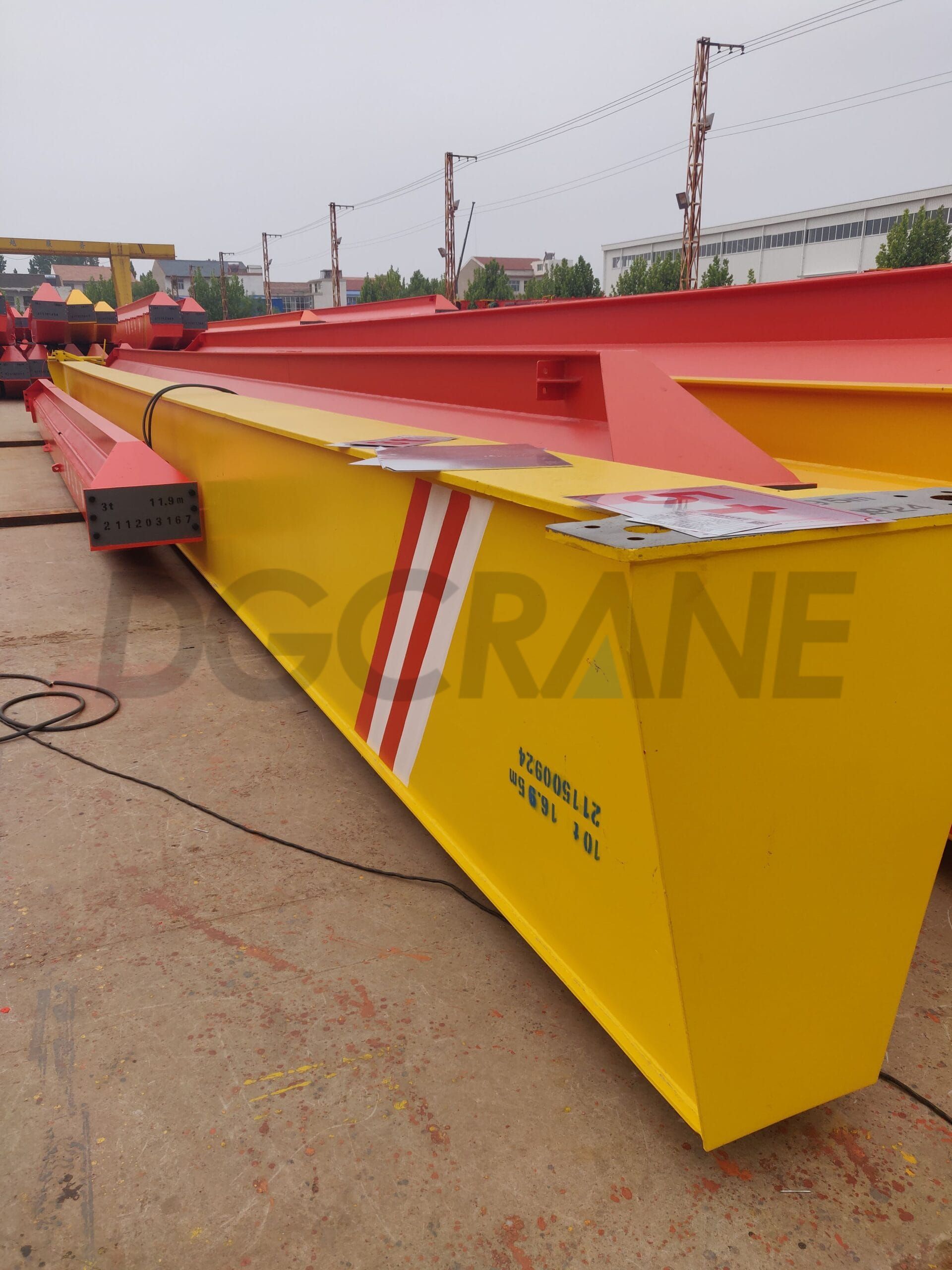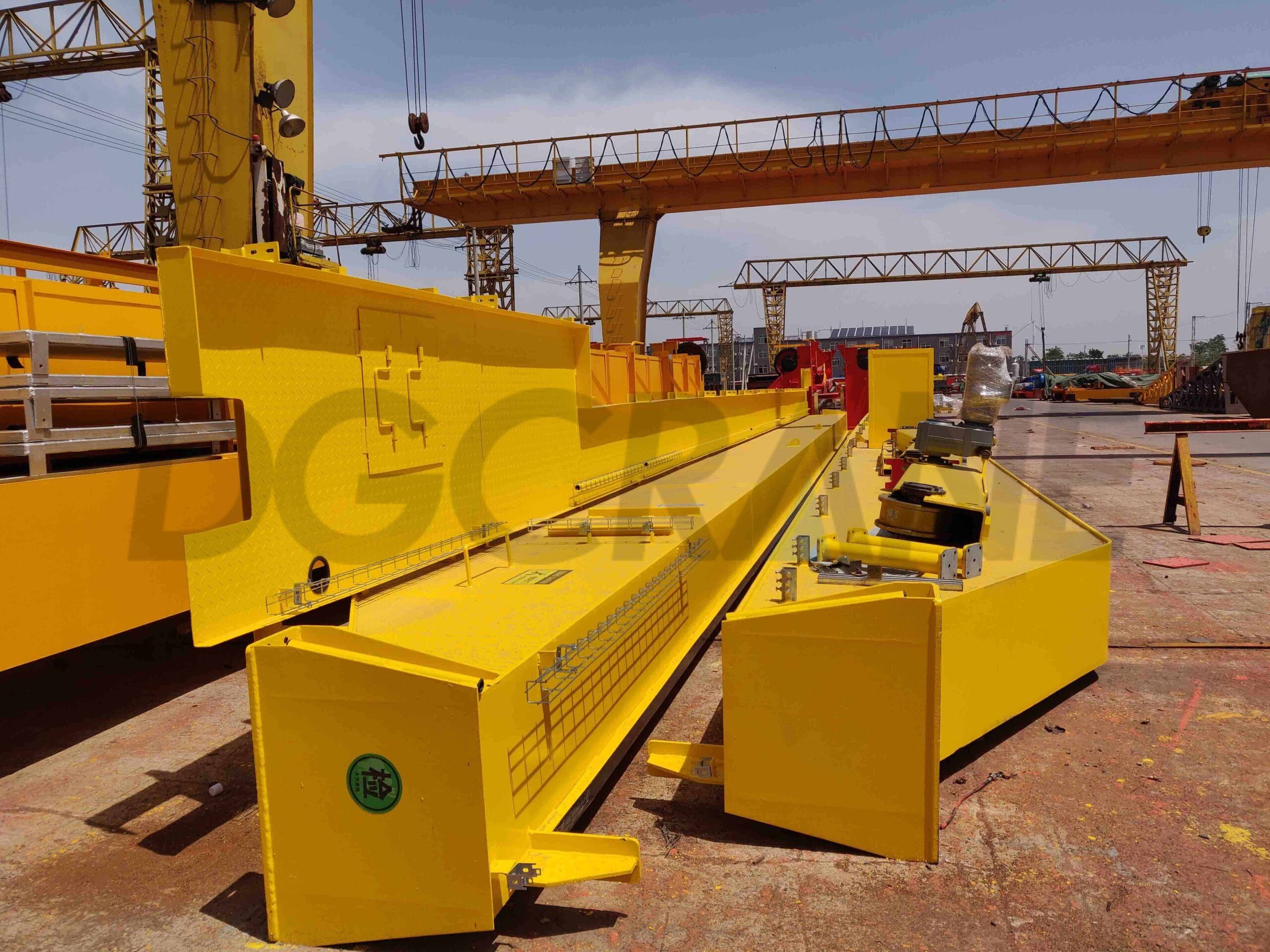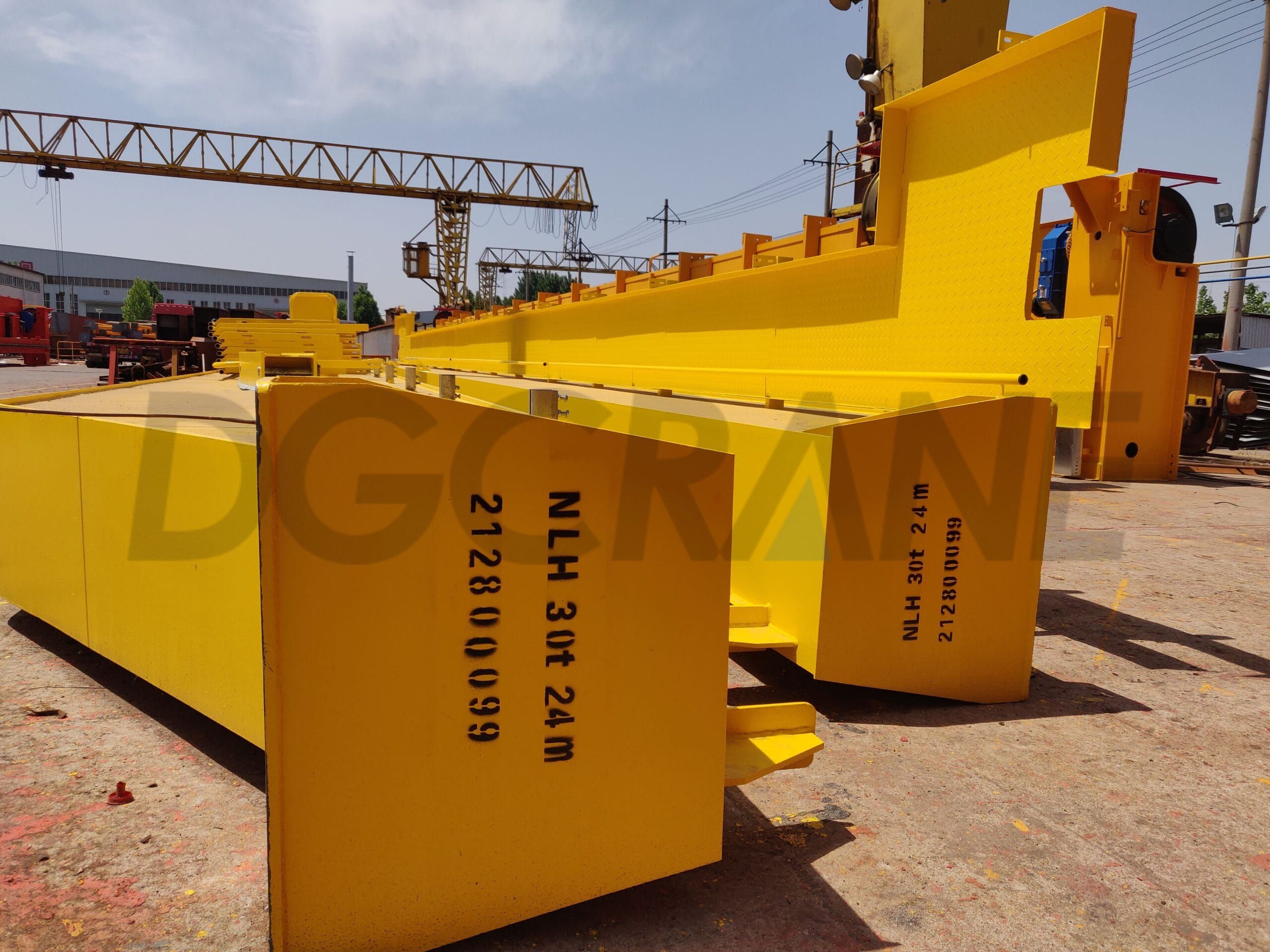 Before delivery, we submitted these following documents to customer, to check every items are strictly performed according to the contract.
1. Total set electrical drawing.
2. Machinery drawing including general drawing, main girder drawing.
3. Weld report.
4. Paint report.
5. Test report.
6. Quality Certificate.
7. Spare part certificate for wire rope, wheel, buffer, limit switch etc.
Customers checked the documents and they are very satisfied.
Whenever customer needed, DGCRANE is always here. From crane design to manufacture, crane installation and commissioning, we can provide all the services required.
Should you have any demands for cranes, contact us!